There are a few interesting Hackaday gatherings going on next weekend. The first is the Bay Area Maker Faire. Most of the Hackaday and Tindie crew will be in San Mateo next weekend, and we're giving away free tickets to the Faire – a $70 value, free to Hackaday readers. Hackaday is crashing a pub on Saturday night. There's also a super-secret meetup on Sunday. Don't tell anyone.
On the other side of the country, there's an even better convention for people who build stuff.. It's Hamvention, the largest amateur radio meetup in North America. I'm going to be there. Find me and pick up some Hackaday swag. I'll be posting to the Hackaday Twitter all weekend.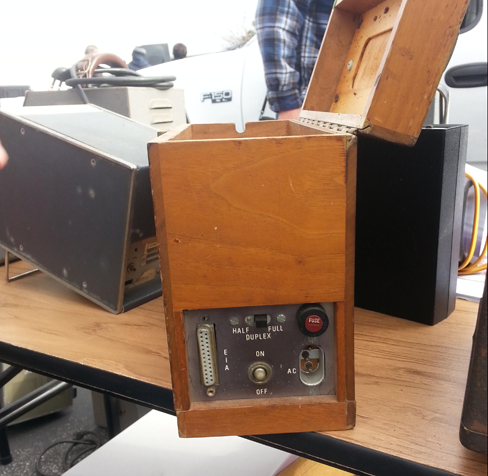 The main purpose of my visit is to document the immense swap meet. There will be over a thousand vendors hocking their wares, from antique radios to gauges and other electronic paraphernalia. It is the biggest draw to Hamvention, and by every account I've heard, it's impossible to look at everything.
It might be impossible to look at everything, but apparently I've very good at separating the wheat from the chaff at ham swaps. During my last visit to the W6TRW swap meet in Redondo Beach, I found an UltraSPARC laptop (!), and a wooden modem from the mid 60s. On Friday, Saturday, and Sunday, it will be my job to document all the oddities of Hamvention.
Depending on how many people I meet at Hamvention, there might be a semi-official Hackaday get together after the show. The US Air Force Museum at Wright-Patterson would be cool, but Ihop or Denny's would be far more realistic. Look for the guy in the Hackaday hoodie flying a Hackaday flag and he'll give you some sweet stickers and swag.