Hackaday and Tindie are coming to Dublin at the end of this week. Join us on Friday night as we host a meetup in the company of our friends at TOG hackerspace. Please RSVP to tell us you're coming.
This is a Bring-a-Hack style event, so come out for a casual meetup and bring a project to show off. It's a great way to get conversation started and often the most amazing projects are the ones whose creators imagine them to be inconsequential. Keep them to a manageable size though, space may be at a premium.
We'll supply beverages and light snacks to oil the wheels, and Hackaday Editors [Mike Szczys] and [Jenny List], Tindie Product Manager [Jasmie Brackett], and SupplyFrame Product Manager [Sophi Kravitz] will be on hand. It doesn't matter what it is you've got to show us, whatever you have we'd love to see it. Thank you to TOG for opening their doors to this event!
Saturday is the Hackaday Dublin Unconference!
Act fast to grab one of the last five tickets to the Hackaday Dublin Unconference this Saturday. All tickets have been sold out, but a few people who had a ticket but are now unable to attend were nice enough to return them so that someone else may take their place. Everyone one who attends should be ready to give a 7-minute talk on what they're excited about right now. We can't get through everyone in one day so don't worry if public speaking mortifies you (but still come prepared). We'll do our best to get through a ton of presenters. We'll have food and drink on hand and head to the pub afterward for those still standing that evening! Need proof that this is not to be missed? We did it in London last September and it was epic!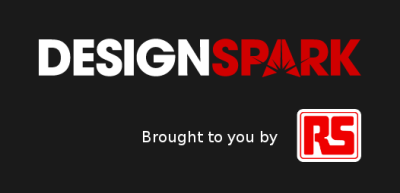 This is Hackaday's first visit en masse to the Irish capital, and we're looking forward to correcting that oversight and meeting the masses of our Irish readership. Thanks to the generous support of DesignSpark, the innovation arm of RS Components and the exclusive sponsor of the event, we hare happy to offer Hackaday Dublin Unconference free of charge to all who attend.
We're excited about what will come from this weekend and are looking forward to it. See you soon!