[Guido] was recently commissioned to build a kinetic sculpture for a client who wanted something unique. What he came up with is really awesome.
It's called ORBIS: The Wooden Kinetic & Lighting Sculpture. It mounts to the wall and provides a focal point for the room – a bright flashy spinning one at that! Does it just stay there and do random things? Nope, of course not! [Guido] built it with a unique control box, two Arduino 2560's and an Xbee to communicate between them.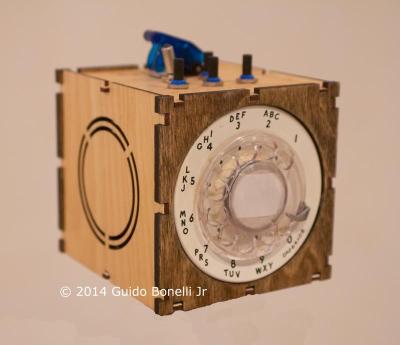 He was told to design it using old and new technologies so he's got a rotary phone dial on the side of the box which allows the user to change through the different modes.
Switches on top also let you change the color of the sculpture and the speed at which it moves around. Since it's wireless it can be easily set on the coffee table and become an instant conversation starter.
See it in action after the break.
Continue reading "A Motor, An Arduino And A Whole Bunch Of Laser Cutting" →