Ever since Google Cardboard came out, [Julian Jackson] had been meaning to give it a shot. Affordable virtual reality? Who wouldn't! But, he never got around to it — until one day he was sitting in McDonald's with his son, explaining to him how the latest Happy Meal toy worked — it was a pair of penguin binoculars.
Fast forward past Thanksgiving and Black Friday and [Julian's] son had completely forgotten about the McDonald's toy in all the excitement, so [Julian] asked if he could have it. His son was mildly confused, but curious also, so he let his dad take his toy.
After attempting to dismantle it with a screw driver to get at the lenses, [Julian] carefully calculated the best place to simply break it without damaging them. With the precision of a heart surgeon he swung back his trusty hammer… 
The end result is neither pretty, nor very functional due to the long focal length of the lenses (about 6″). But it was enough to allow [Julian] to play around with the Google Cardboard App — which is really all he wanted to do. Happy Meal hacking should almost be its own event, right?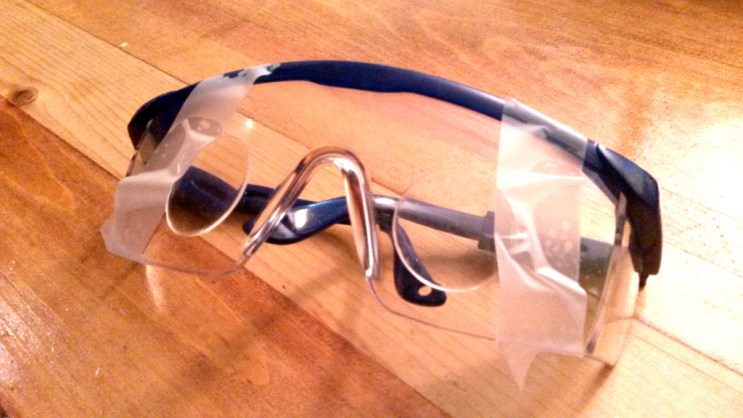 For more functional versions of home-made Cardboard kits, check out our recent VR Roundup.