Yesterday Google announced preorders for a new device called OnHub. Their marketing, and most of the coverage I've seen so far, touts OnHub as a better WiFi router than you are used to including improved signal, ease of setup, and a better system to get your friends onto your AP (using the ultrasonic communication technique we've also seen on the Amazon Dash buttons). Why would Google care about this? I don't think they do, at least not enough to develop and manufacture a $199.99 cylindrical monolith. Nope, this is all about the Internet of Things, as much as it pains me to use the term.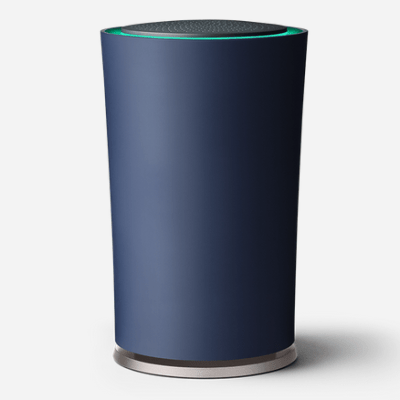 OnHub boasts an array of "smart antennas" connected to its various radios. It has the 2.4 and 5 Gigahertz WiFi bands in all the flavors you would expect. The specs also show an AUX Wireless for 802.11 whose purpose is not entirely clear to me but may be the network congestion sensing built into the system (leave a comment if you think otherwise). Rounding out the communications array is support for ZigBee and Bluetooth 4.0.
I have long looked at Google's acquisition of Nest and assumed that at some point Nest would become the Router for your Internet of Things, collecting data from your exercise equipment and bathroom scale which would then be sold to your health insurance provider so they may adjust your rates. I know, that's a juicy piece of Orwellian hyperbole but it gets the point across rather quickly. The OnHub is a much more eloquent attempt at the same thing. Some people were turned off by the Nest because it "watches" you to learn your heating preferences. The same issue has arisen with the Amazon Echo which is "always listening".
Google has foregone those built-in futuristic features and chosen a device to which almost  everyone has already grown accustom: the WiFi router. They promise better WiFi and I'm sure it will deliver. What's the average age of a home WiFi AP at this point anyway? Any new hardware would be an improvement. Oh, and when you start buying those smart bulbs, fridges, bathroom scales, egg trays, and whatever else it'll work for them as well.
As far as hacking and home automation, it's hard to beat the voice-activated commands we've seen with Echo lately, like forcing it to control Nest or operate your Roku. Who wants to bet that we'll see a Google-Now based IoT standalone device quickly following the shipment of OnHub?