You can write with a fifty cent disposable pen. Or you can write with a $350 Montblanc. The words are the same, but many people will tell you there is something different about the Montblanc. Maybe that's how [armin] feels about meat thermometers. His version uses a Raspberry Pi and has a lengthy feature list:
8 Channel data logging
Plotting
Webcam (USB or Raspicam)
Alarms via a local beeper, Web, WhatsApp, or e-mail
Temperature and fan control using a PID
LCD display
You can even use a Pi Zero for a light version. There's plenty of information on Hackaday.io, although the full details are only in German for the moment. As you can see in the video below, this isn't your dollar store meat thermometer.
Even though a disposable pen does the same job as a Montblanc, most of us would rather have a Montblanc (although Hackday would have to hand out some pretty steep raises before we start using the Meisterstück Solitaire Blue Hour Skeleton 149).
We might have done more with an ESP8266 and then done more work on the client, but we have to admit, this is one feature-packed thermometer. We've seen simpler ones that use Bluetooth before, along with some hacks of commercial units.
---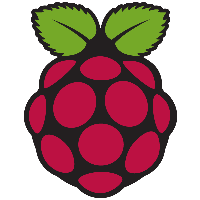 The Raspberry Pi Zero contest is presented by Hackaday and Adafruit. Prizes include Raspberry Pi Zeros from Adafruit and gift cards to The Hackaday Store!
See All the Entries || Enter Your Project Now!