There was a time when building something yourself probably meant it didn't look very much like a commercial product. That's not always a bad thing. We've seen many custom builds that are nearly works of art. We've also seen plenty of builds that are–ahem–let's say were "hacker chic".
[AlexanderBrevig] decided to take on a project using a PSoC development board he picked up. In particular, he wanted to build a custom game keypad. He prototyped a number of switches with the board and got the firmware working so that the device looks like a USB HID keyboard.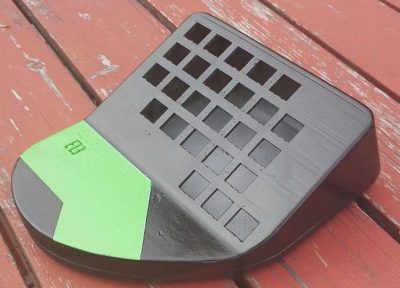 However, [Alexander] also used Fusion 360 to lay out a very nice looking case and printed it on an Ultimaker 2. With a little paint, the results look very professional (see photo, right). He still has to merge the two parts (the electrical and the mechanical) but at the end, he should have a great looking product.
We've seen other attractive 3D printed cases before. We've even covered a tutorial to help you do it yourself. If you prefer hacker chic, there's always this case mod.