Meetings can actually be useful. It's hard to believe, but they can actually save time if done right. While most of us are in a perpetual state of torture by Kevin in marketing holding another three-hour meeting during lunch hours, there are a few of us who know their hidden power when put in the right hands.
Working as a contractor, wasted meetings mean wasted billable hours. Even wasted meeting time is covered in the cost of the contract it runs the risk of giving the client the impression that you're not as productive as originally thought. Organized, productive meetings show that you know what you're doing and that the cost of your services as a whole is a good value. Yeah, some meetings suck but they are necessary and should be productive.
A meeting needs three things to be worth the time spent on it.
A well prepared for, simple, and clear agenda.
A time limit.
Something needs to be written down at the end of it.
I'll start with the third item as it shapes the rest. The point of a meeting is to have something to write down at the end of the meeting. Any meeting that ends up in anything requiring fallible human memory was a waste of everyone's time. This includes, verbal agreements, handshake agreements, ideating (pronounced idioting), brainstorming, think tanking, and the like.
Begin with a Clear Agenda
Productive meetings need a clear agenda. What is the meeting for?
Can you cut out parts of it and have a shorter meeting?
Are you making a group decision? What is that decision?
Do you need to assign tasks? Write down the tasks you need to assign.
Do you need to inform people of a development? Can you do it through email instead of a meeting?

If not, as the person calling the meeting, it is your job to have all the materials ready in packets, have a well written summary of the material, and be ready to answer questions in a timely fashion.

Do you need to "brainstorm"? If absolutely necessary, have a small meeting describing the problem, otherwise have people prepare ideas before the meeting. Then pick a direction using the meeting.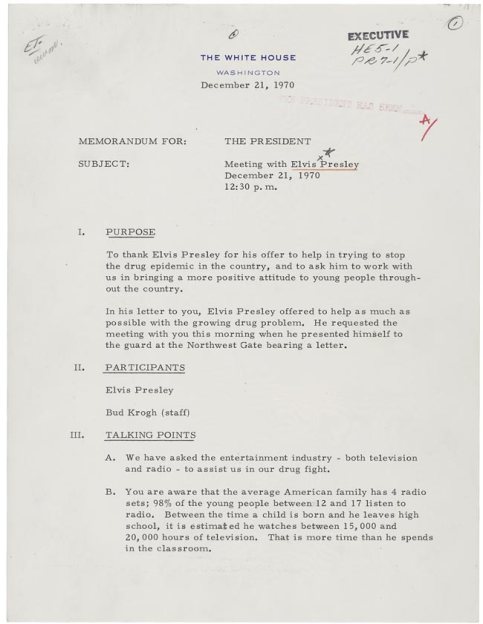 When the meeting is over everyone should get an email with all the asked questions, all the decisions, and what they should actually do with the information.
The nice part about having a clear agenda is that you can stop distraction. If you don't have a clear agenda every small deviating discussion may appear to have worth. However, if your meeting has a goal at the end then it's easy to say, "Hey, we're getting distracted, can we have this discussion later, we are trying to reach a decision about X."
For example, let's say a client called your office and sent in the specifications of the black box they'd like ordered. Rather than tear through five hours sketching at the white board, arguing, and generally depleting brain sugar until everyone is cranky, the goal might be to quickly boil down the possible solutions to a paper list and then assign everyone clear tasks. In fact, the meeting could even be split into two. The first meeting can be fifteen minutes quickly reviewing the specs, giving people information packets, and followed by assigning the task of everyone brainstorming the most likely solutions. Then a second fifteen minute meeting in which each person's top two ideas is written on the board, cross checked, and then assigned to people to evaluate separately.
The point is to leave with action items for each person in the group.
I am of the philosophy that any day that has more than an hour of meetings is poorly spent. If a meeting is running over forty-five minutes, it's likely to be a total waste of time. It was probably set-up because the person doing it is stalling at a task and is hoping that either someone will solve it for them or they'll be able to delegate it away by committee. Either that or it needs to be smaller meetings with separate distinct goals for each one.
Some of the best meetings I've ever been in were introduced with a time limit. The guy would wait until the room was full, look at his watch, and say, "it is now X time, in 45 minutes, or X+45, this meeting will be done." After which he would read off his agenda, what he'd like to accomplish, and get started. After the meeting everyone would get an email describing the meeting, listing the decisions made, and explaining the tasks assigned to them. There were rarely repeat meetings.
Being the Meeting-Runner
What is your duty as the person running a meeting?
Introduce the meeting. Why is everyone here.
Introduce people if required.

Also, unless you have no clue who someone is, having everyone go in a circle to introduce themselves is pure torture. You should know what everyone does as part of your research, give their name, introduce them quickly, and make sure all that information is in the follow up email (because only Starfleet androids can remember eight names and titles all at once). It should take no more than five minutes unless you're some kind of sadist.

Keep time. Make sure the meeting doesn't run over.
Keep the conversation on task. If people are getting distracted it is your job to steer them back. Even if it's the CEO of a mega-corp, it's okay to tell them to get back to the top.
Keep notes, or assign someone to take notes. Collect, condense, and transcribe those notes after.
Turn those notes into correspondence. If it's not written down and someone else doesn't have a copy to reference it didn't happen.
End the meeting. If the meeting is going on too long. Call it. It probably needs to be two meetings.
To split or not to split a meeting? It's kind of a tough call. Meetings have their place, but even if the meeting only took fifteen minutes. It's likely to eat fifteen minutes of time in everyone's schedule on top of the length of the meeting and at least an hour of yours if prepared for and finished off properly. The kind of meetings that actually need to be long are few. Many meetings don't even need to be held at all with proper correspondence between team members. Meetings are a double edged sword. They're the greatest argument in favor of a traditional office and also its greatest annoyance.
The real trick is to develop a skill for evaluating the return. If everyone's time is billed at a hundred dollars an hour. If you have a fifteen-minute meeting with six people, then you've spent three hundred dollars' worth of time: ((15 minute meeting + 15 minute interruption)/60)*100 * 6). You better have saved more than three hours of working time for your client with the meeting. If you ended up wasting it then the meeting was no good.
For example, I had a company that had thirteen separate meetings over an upgrade to their equipment that would have cost a total of three thousand dollars including labor. I once counted the time spent in one of the meetings, which included seven people, some who weren't even in decision loop. It cost the company four thousand dollars in time. Amazing. If I were to have that same meeting over now I would have pointed that out immediately. Regardless, this eventually became the shining example in my mind of why I should quit and I don't work there anymore.
Lay it on Us, Lumbergh
In conclusion. In today's world of instant communication and email threads it is much easier to distribute information to people working in a team — one of the main goals of having general meetings. However a well laid out meeting is still devastatingly effective. It is a thing that should be carefully prepared for and not doing so is deeply disrespectful of the time of all involved. I'm sure many of you have suffered design meetings, planning meetings, planning for the planning meetings, and the like. Let's have your thoughts on them below.