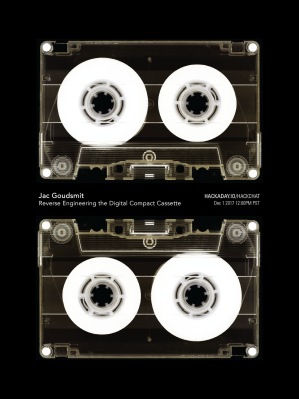 For this week's Hack Chat, we're talking about reverse engineering the Digital Compact Cassette. Why should we care about an obsolete format that was only on the market for four years?  Because if a copy of the Spin Doctor's Pocket Full of Kryptonite costs $50 USD on the used market, it has to be good.
In the early 1990s, several different digital magnetic tape formats came onto the scene. The MiniDisc was magneto-optical, yes, but back in the day it was amazing for recording bootlegs. DAT also appeared in the early 90s, and it was a godsend for recording studios. There was another format introduced in 1992, the Digital Compact Cassette. It was backward compatible with standard audio cassettes, an important feature, because no one would want to replace their entire cassette-based music collection with a new-fangled digital format. That would be just lunacy.
Our guest for this week's Hack Chat will be [Jac Goudsmit], prolific creator on Hackaday.io, with projects ranging from the L-Star Software Defined 6502 Computer to a GPS Controlled FischerTechnik Clock. [Jac] grew up on a PET 2001, and in the years since he's worked on projects ranging from motion control systems for lithography equipment, pick and place machines, and even at a Radio Shack. In this Hack Chat, he'll be discussing the history of the Digital Compact Cassette, the behind the scenes on how stereo PCM is recorded to tape, and other topics like the difference between CS/EE careers in the Netherlands and the USA.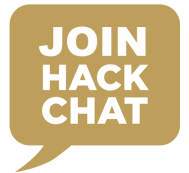 Our Hack Chats are live community events on the Hackaday.io Hack Chat group messaging. Our Hack Chats usually happen on Fridays at Noon, so buckle up because this is going down Friday, December 1, at 12:00 PST. What time is that where you live? Who cares! Here's a time zone converter!
Click that speech bubble to the left, and you'll be taken directly to the Hack Chat group on Hackaday.io.
You don't have to wait until Friday; join whenever you want and you can see what the community is talking about.