Occasionally we come across a piece of information which reminds us that, while flying cars are still nowhere to be found, we're definitely living in the future. Usually it's about some new application of artificial intelligence, or maybe another success in the rapidly developing field of private spaceflight. But sometimes it's when you look at a website and say to yourself: "Oh cool, they have 1.5kW electromagnetic accelerators in stock."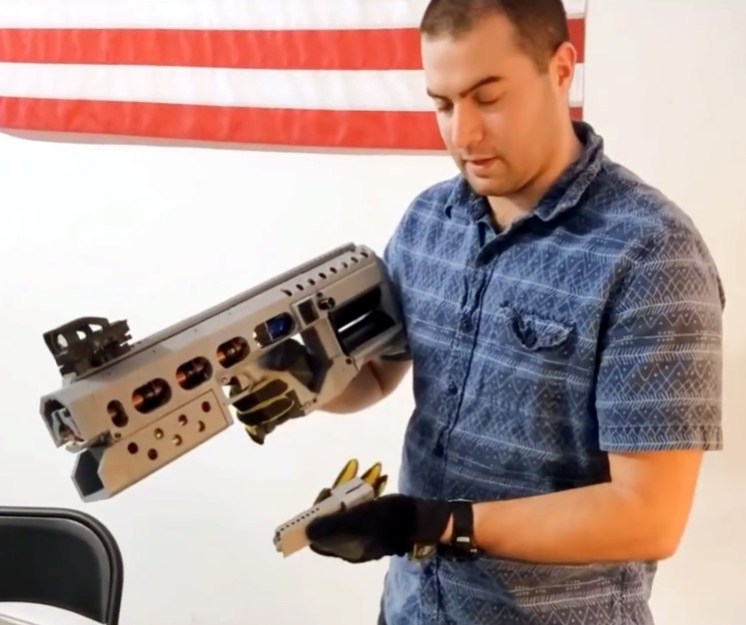 Arcflash Labs, a partnership between [David Wirth] and [Jason Murray], have put their EMG-01A Gauss gun up for sale for anyone who's brave enough and willing to put down $1,000 USD on what's essentially a high-tech BB gun. The creators claim it obtains an efficiency of 6.5% out of its RC-style 6S LiPo battery pack, which allows it to fire over 100 rounds before needing to be recharged. Firing 4.6g steel projectiles at a rather leisurely 45 m/s, this futuristic weapon would be more of a match for tin cans than invading alien forces, but at least you'll be blasting those cans from a position of supreme technical superiority.
The EMG-01A builds on the work of the team's previous experiments, such as the semi-automatic railgun we covered last year. They've made the device much smaller and lighter than their previous guns, as well as worked on making them safer and more reliable. That said, the page for the EMG-01A has a number of warnings and caveats that you won't see on the back of a Red Ryder BB gun box; it's certainly not a toy, and anyone who takes ownership of one needs to be respectful of the responsibility they're taking on.
Speaking of which, who can actually buy one of these things? The Arcflash Labs site makes it clear they will only ship to the United States, and further gives a list of states and cities were they can't send a completed gun. Essentially they are following the same laws and guidelines used for shipping air guns within the US, as they believe that's a fair classification for their electromagnetic guns. Whether or not the ATF feels the same way is unclear, and it should be interesting to see what kind of legal response there may be if Arcflash Labs starts moving enough units.
If you'd like to wage warfare on your recyclables without spending quite so much cash, you can always build your own for less. Or nearly nothing, if you want to go the full MacGyver route.