This week, Editor-in-Chief Elliot Williams and Kristina Panos gathered over the Internet and a couple cups of coffee to bring you the best hacks of the previous week. Well, the ones we liked best, anyhow.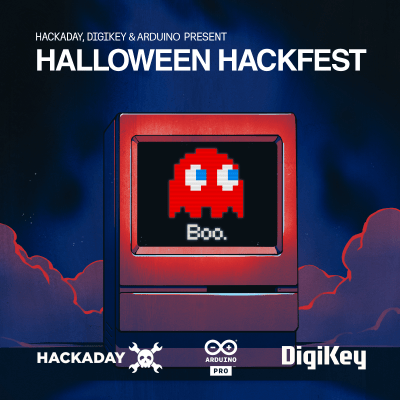 First up in the news, we've got a brand-spankin' new Halloween Hackfest contest running now until 9AM PDT on October 31st! Arduino are joining the fun this year and are offering some spooky treats in addition to the $150 DigiKey gift cards for the top three entrants.
It's a What's That Sound Results Show this week, and although Kristina actually got into the neighborhood of this one, she alas did not figure out that it was an MRI machine (even though she spent a week in an MRI one day).
Then it's on to the hacks, which had a bit of a gastronomical bent this week. We wondered why normies don't want to code on their Macs, both now and historically. We also examined the majesty of dancing raisins, and appreciated the intuitiveness of a salad spinner-based game controller.
From there we take a look at nitinol and its fun properties, admire some large, beautiful Nixie tubes, and contemplate a paper punching machine that spits out nonsensical binary. Finally we talk about rocker bogie suspensions and the ponder the death of cursive.
Check out the links below if you want to follow along, and as always, tell us what you think about this episode in the comments!
Download and savor at your leisure.
Episode 237 Show Notes:
News:
What's that Sound?
Congratulations to [David Smith] who knew that those scary noises belong to an MRI machine!
Interesting Hacks of the Week:
Quick Hacks:
Elliot's Picks:
Kristina's Picks:
Can't-Miss Articles: