This week, Editor-in-Chief Elliot Williams and Kristina Panos met up from their separate but equally pin drop-quiet offices to discuss the best hacks of the previous week. Well, we liked these one, anyway.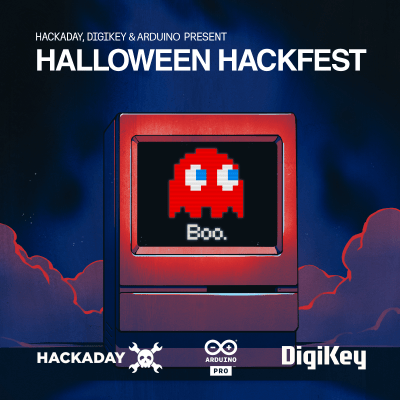 First up in the news, it's finally time for Supercon! So we'll see you there? If not, be sure to check out the talks as we live-stream them on our YouTube channel!
Don't forget — this is your last weekend to enter the 2023 Halloween Hackfest contest, which runs until 9 AM PDT on October 31st. Arduino are joining the fun this year and are offering some spooky treats in addition to the $150 DigiKey gift cards for the top three entrants.
It's time for a new What's That Sound, and Kristina was able to stump Elliot with this one. She'll have to think of some more weirdo sounds, it seems.
Then it's on to the hacks, beginning with an insanely complex mechanical central air data computer super-teardown from [Ken Shirriff]. We also learned that you can 3D-print springs and things by using a rod as your bed, and we learned whole lot about rolling your own electrolytic capacitors from someone who got to visit a factory.
From there we take a look at a Commodore Datassette drive that sings barbershop, customizing printf, and a really cool dress made of Polymer-dispersed Liquid Crystal (PDLC) panels. Finally we talk about racing the beam when it comes to game graphics, and say goodbye to Kristina's series on USPS technology.
Check out the links below if you want to follow along, and as always, tell us what you think about this episode in the comments!
Download and savor at your leisure.
Episode 242 Show Notes:
News:
What's that Sound?
Interesting Hacks of the Week:
Quick Hacks:
Can't-Miss Articles: