Interfacing biological and electrical systems has traditionally been done with metal electrodes, but something flexible can be more biocompatible. One possible option is 3D-printed bioelectric hydrogels.
Electrically conductive hydrogels based on conducting polymers have mechanical, electrical, and chemical stability properties in a fully organic package that makes them more biocompatible than other systems using metals, ionic salts, or carbon nanomaterials. Researchers have now found a way to formulate bi-continuous conducting polymer hydrogels (BC-CPH) that are a phase-separated system that can be used in a variety of manufacturing techniques including 3D printing.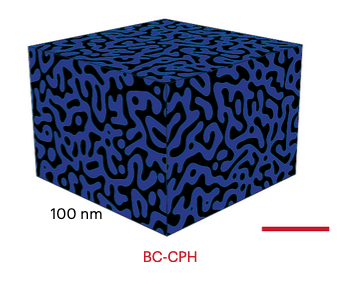 To make the BC-CPH, a PEDOT:PSS electrical phase and a hydrophilic polyurethane mechanical phase are mixed with an ethanol/water solvent. Since the phase separation occurs in the ink before deposition, when the solvent is evaporated, the two phases remain continuous and interspersed, allowing for high mechanical stability and high electrical conductivity which had previously been properties at odds with each other. This opens up new avenues for printed all-hydrogel bioelectronic interfaces that are more robust and biocompatible than what is currently available.
If you want to try another kind of squishy electrode gel, try growing it.