Hackaday, we have a problem. There are a lot of people on this earth and not a lot of health care workers. Let's use our skills to help alleviate this problem. What can we do to give medical professionals a wider reach, to bridge the distances between hospital and patient, and make it easier for bystanders to administer lifesaving care.
Scope of the Problem
We'd wager that your most recent and vivid remembrance of a health care worker shortage is the Ebola outbreak in West Africa. The shortage of trained professionals and supplies certainly compounded the situation in the countries worst hit. But it didn't create the problem. Check out this list of doctors per 1,000 people (sorted lowest-to-highest with 2010 numbers). The three countries hit hardest by the outbreak — Guinea, Liberia, and Sierra Leone — register a whopping 0.0 doctors for every 1000 people. Yeah, that's years before the outbreak.
Keep scrolling down and you'll see that this isn't limited to one geographic location. All over the world there are low numbers, with India and Iraq both at 0.6, and interestingly Cuba and Qatar topping the list at 6.7 and 7.7 respectively.
This isn't a statistics post so let's pivot. The point is made that we're a large world population. What kind of engineering solutions can we wield to help provide everyone with the care they need? Leave your comments below but also considered entering the Hackaday Prize with them. Write down your idea as a Hackaday.io project and tag it 2015 Hackaday Prize.
Proof That We Can Do This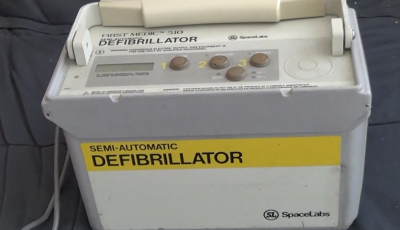 It's safe to say we've all seen engineering solve part of this problem already. Over the last decade, Automatic External Defibrillators have become ubiquitous. The life-saving hardware is designed to be used by non-doctors to save someone whose heart rhythms have become irregular. [Chris Nefcy] helped develop AEDs and one ended up saving his life. If that's not proof that we can change the world with our builds we don't know what is.
Pull on that thinking cap and jump into this conversation. What can we build? What problems need to be solved right now? Where should each of us be looking to make a difference in the availability of health care in the absence of the trained professionals?
---