At this point, you've almost certainly heard the tale of Eric Lundgren, the electronics recycler who is now looking at spending 15 months in prison because he was duplicating freely available Windows restore discs. Of no use to anyone who doesn't already have a licensed copy of Windows, these restore discs have little to no monetary value. In fact, as an individual, you couldn't buy one at retail if you wanted to. The duplication of these discs would therefore seem to be a victimless crime.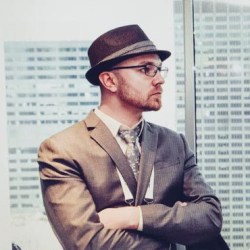 Especially when you hear what Eric wanted to do with these discs. To help extend the functional lifespan of older computers, he intended on providing these discs at low cost to those looking to refurbish Windows computers. After each machine had its operating system reinstalled, the disc would go along with the computer in hopes the new owner would be able to utilize it themselves down the road.
It all sounds innocent enough, even honorable. But a quick glance at Microsoft's licensing arrangement is all you need to know the whole scheme runs afoul of how the Redmond giant wants their operating system installed and maintained. It may be a hard pill to swallow, but when Eric Lundgren decided to use Microsoft's product he agreed to play by their rules. Unfortunately for him, he lost.
A Perfectly Logical Defense
In a nutshell, Eric's claims that he is not guilty of "pirating" Microsoft Windows; as the discs he was duplicating were intended only to restore a previously-licensed copy of the operating system. The line of logic continues that, since the owner of a Windows computer has the right to install Windows on it as many times as he or she would like, the installation media should be freely available to them.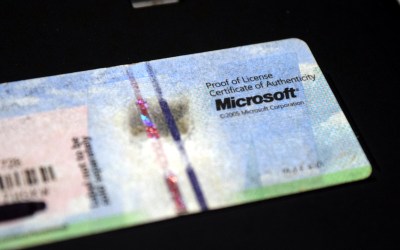 Indeed, Microsoft and most OEMs do offer a free download for restoration media. But downloading the files and burning them to disc or otherwise copying them to a bootable device could easily be beyond the means of many users. So computers which could otherwise be brought back up to operational condition with a fresh install of their OS are tossed in the trash in favor of purchasing a new machine.
Up to this point, Eric's argument is sound enough. We've all picked up a computer or two off the side of the road that just needed a wipe and reinstall to get it kicking again.
Given these basic facts, Eric had the idea to take the freely available restore disc ISOs and have them professionally pressed to CDs. While he was at it he figured he might as well make them look like the real thing, and provided the Chinese company he was working with images of what the legitimate restore discs should look like. Right down to the company logos and copyright notices.
Why not? After all, it's free.
Free Versus Libre
The English language is a tricky thing: one word can have multiple definitions depending on the context in which it was used. A perfect example is the distinction between something being provided without cost, and one that is provided without limitations on its use. Both are colloquially referred to as being "free", but the two concepts are far from synonymous.
Richard Stallman, the father of the Free Software Foundation (FSF), famously summarized the issue with his "Free as in beer" analogy:
"Free software is a matter of liberty, not price. To understand the concept, you should think of free as in free speech, not as in free beer."
To address this ambiguity, the FSF recommends that software provided to the user without restrictions on its use be referred to as "libre". Coming from the Latin word līber, meaning "the state of being free", libre refers not to monetary cost but to the freedoms offered to the user by way of the software's license.
The restoration media provided by Microsoft and its partners may have been free, but it was most assuredly not libre. For example, the Terms of Use from Microsoft's download portal clearly spell out the limitations on "free" files (such as restore disc ISOs) which are downloaded from them:
Personal and Non-Commercial Use Limitation

Unless otherwise specified, the Services are for your personal and non-commercial use. You may not modify, copy, distribute, transmit, display, perform, reproduce, publish, license, create derivative works from, transfer, or sell any information, software, products or services obtained from the Services.
In this context, it's clear that Eric Lundgren's operation, even if it was meant to be an altruistic act, is in direct violation of Microsoft's terms.
For its part, Microsoft does actually offer a program to provide Windows restore discs for professional computer refurbishment. The catch is that it requires a $25 fee for "refreshing" the license, as the computer is being refurbished for monetary gain. In Microsoft's view, once the computer is resold to another individual, the original Windows license no longer applies.
A License Like Any Other
If you told me that one day I might be writing an article defending Microsoft's draconian ideas on software licenses, I'd never have believed it. Yet here we are. I don't like the way Microsoft licenses their software, and I imagine many Hackaday readers feel the same way. But at the same time I recognize they have the right, as the creator of said software, to license it however they see fit. If we celebrate legal victories over those who would violate the terms of the GNU GPL license, we cannot in the next breath condone the violation of proprietary licenses simply because they run counter to the hacker ethos.
As a community we fought back against people selling prints of Creative Commons Non-Commercial models downloaded from Thingiverse, a scenario nearly identical to the one Eric has found himself in. Ignorance to the fine print doesn't absolve you from being held accountable; just because you found it for free online doesn't mean you can put it into mass production and pocket a profit.
When he chose to use proprietary software for his computer refurbishment plans, he took on the burden of following the restrictive licenses such software is bound by. Had he decided instead to put into production install discs for Ubuntu or any other GNU/Linux distribution, things would have gone very differently. His goals of putting old computers back into service would have been met, and he would have not been in violation of the software's license. But that's not the choice he made.
Poor Decisions, Poor Sentencing
The fact that Eric Lundgren is guilty of violating Microsoft's terms is really beyond debate. Especially when you consider this has all happened before: in 2012 Microsoft sued UK retailer Comet for duplicating and selling restore discs as a service to their customers. Even if he had the best of intentions (which incidentally, Microsoft disputes), he's absolutely guilty of the charge which was brought against him: the duplication of software which explicitly was not to be duplicated.
That said, he doesn't deserve to spend more than a year of his life in prison. Eric has a clean record, and the court was unable to show any verifiable damages to Microsoft. Not even a single one of the 28,000 restore discs he had manufactured in China were ever sold. As it turns out, nobody wanted to buy something they could download on their own for free. Eric had already learned a very costly lesson before Federal authorities had ever gotten involved. A fact echoed by Senior U.S. District Judge Daniel T.K. Hurley, "This is a difficult sentencing, because I credit everything you are telling me, you are a very remarkable person." The $50,000 fine that he's been ordered to pay is one thing, but the prison sentence simply seems excessive in light of the facts.
We've gotten enough messages in the Tip Line about Eric's ordeal to know that Hackaday readers have some very strong opinions on this case. By all means be angry that the court may not have fully understood the monetary value of the software Eric was duplicating, imposing a punishment that doesn't fit the crime. But let's not make the mistake of deluding ourselves into believing he did nothing wrong.