Regular Hackaday readers will know that the clearance section of your local big box retailer is a great place to pick up oddball gadgets and gizmos for dirt cheap. In an era where manufacturers are rushing to make their products "smart" whether they need to be or not, the occasional ideas which fail to gain traction are just the cost of doing business. If you keep an eye out, you're almost guaranteed to see one of these Internet of Things rejects collecting dust on a back aisle, often selling for pennies on the dollar.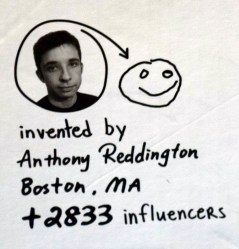 Case in point, the "Refuel" propane tank monitor from Wink. Though there's also logos for Quirky and GE on the package as well, and even a picture of the guy who came up with the idea. Essentially what we have here is a digital scale that reports the current weight of your grill's propane tank to your phone via the Internet. A trick we might consider a fairly simple hack with a load cell and an ESP8266 under normal circumstances, but as this is a commercial product with an MSRP of $49.99 USD, its naturally been over-complicated to the point of absurdity.
Of course, one could simply lift the propane tank and get a decent estimate of its contents; a trick mastered by weekend grill masters since time immemorial. But then you wouldn't have to make an account with Wink, or go through the very strange process of attempting to configure the device by using the flashing light of your smartphone's screen (seriously). All so you can check how much propane is left in your grill while you're away from home. You know, as one does.
Frankly, it's hard for me to imagine who would actually have purchased such a thing at full retail. But of course, that's likely why I was able to pick it up for the princely sum of $5. At that price, we can't afford not to take a peek into this gizmo from Wink, Quirky, GE, and Anthony from Boston.