As anyone who has been faced with a recently-manufactured household appliance that has broken will know, sometimes they can be surprisingly difficult to fix. In many cases it is not in the interests of manufacturers keen to sell more products to make a device that lasts significantly longer than its warranty period, to design it with dismantling or repairability in mind, or to make spare parts available to extend its life. As hardware hackers we do our best with home-made replacement components, hot glue, and cable ties, but all too often another appliance that should have plenty of life in it heads for the dump.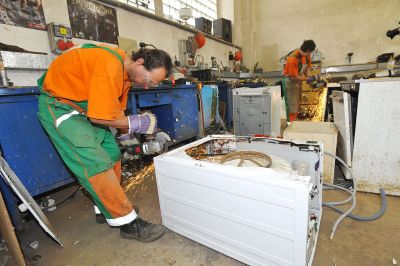 If we are at a loss to fix a domestic appliance then the general public are doubly so, and the resulting mountain of electrical waste is enough of a problem that the European Union is introducing new rules governing their repairability. The new law mandates that certain classes of household appliances and other devices for sale within the EU's jurisdiction must have a guaranteed period of replacement part availability and that they must be designed such that they can be worked upon with standard tools. These special classes include washing machines, dishwashers, refrigerators, televisions, and more.
Let's dig into the ramifications of this decision which will likely affect markets beyond the EU and hopefully lead to a supply of available parts useful for repair and beyond.
Continue reading "Europeans Now Have The Right To Repair – And That Means The Rest Of Us Probably Will Too" →