Some people invent with the intent of seeking fame and prestige. Few inventors seem to truly care about other people the way that Garrett Augustus Morgan did. His inventions saved many lives, including those of a few people who were rescued by Garrett himself after an explosion tore through a tunnel beneath Lake Erie.
Though he had little formal education, Garrett's curiosity took him into many fields from sewing machine repair to gas masks to transportation problems. He achieved great success and improved many lives along the way.
Of Seams and Straighteners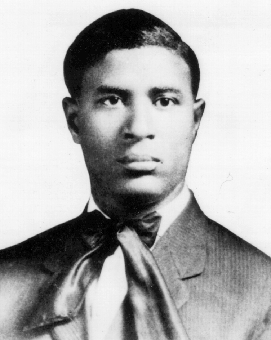 Garrett Augustus Morgan was born March 4th, 1877 in Claysville, Kentucky. He was the seventh of eleven children born to Sydney and Elizabeth Morgan, who had both been slaves. His mother was part Native American.
Armed with a sixth grade education and ten cents in his pocket, Garrett left home at fourteen look for work, which was common for kids his age at the time. He first landed in Cincinnati and spent a few years working as a handyman.
In 1895 he moved to Cleveland and started repairing sewing machines. This is where he developed his taste for the way things work. After a decade or so, he opened his own sewing machine shop. He had gotten married in the meantime, and a few years later, he and his wife Mary Anne, a seamstress, opened a discount ladies clothing store and hired thirty-two employees to make all the suits, coats, and dresses in-house.
One day Garrett was sewing a woolen fabric that kept getting scorched by the extremely high speed of the sewing machine needle. He experimented with a few chemicals to coat the needle and keep it cool. As the story goes, he wiped his hands off on a piece of cloth and went to lunch. When he came back, the wavy fibers in the fabric had been completely straightened by the chemical.
Curious, he tried the solution on his neighbor's dog's fur, and it straightened that, too. Then he worked up the nerve to try it on his own hair, and discovered the hair relaxer. He turned the solution into a cream and established the G.A. Morgan Hair Refining Company to sell his hair relaxer to African Americans. The company was terrifically successful and Garrett earned enough money from sales to keep inventing.
Continue reading "Garrett Augustus Morgan Made The World Safer" →