[Abhishek] describes Peeqo as a "personal desktop robotic assistant" that looks like "the love child of an Amazon Echo and a Disney character." We're not sure about that last part — we're pretty sure [Bender Bending Rodriquez] would fail a paternity suit on this one. Just look at that resemblance.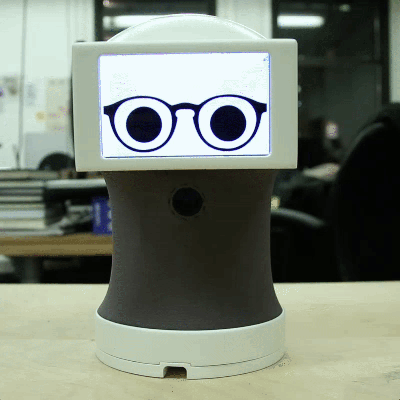 Whatever Peeqo's parentage may be, it's a pretty awesome build, and from the look of [Abhishek]'s design notes, he put a lot of thought into it, and a lot of work too. The build log reveals 3D-printed parts galore, custom-etched PC boards, and a hacked Raspberry Pi to both listen for voice commands and play responses in the form of animated GIFs on Peeqo's 'face'. The base has six modified RC servos to run the Gough-Stewart platform that lets Peeqo emote, and the head contains pretty much all the electronics. Beyond the hardware, a ton of programming went into giving Peeqo the ability to communicate through head gestures and GIFs that make sense for the required response.
Whether it's bopping along to the tunes on your playlist or motivating you to lay off the social media with [Will Ferrell]'s flaming angry eyes, Peeqo looks like a ton of fun to build and use. Conveniently enough, [Abhishek] has shared all his files so you can build one too.
We haven't seen anything like Peeqo before, but we have seen a lot of Amazon Echo hacks and even a few Stewart platform builds. But did we inadvertently feature a project starring Peeqo's dad way back in 2009?
[Thanks to Aaron Cofield for the tip]