Well this is something we haven't seen before. A video wall An 8-bit style video wall made from 160 RGB illuminated gaming keyboards.
On display at the PAX East gaming expo, the keys on 160 Logitech keyboards make up the "pixels" of a video wall showing a short film inspired from side-scroller video games. It's the work of the production company iam8bit. Details on the system are scant, but we can learn a little from close observation of the video.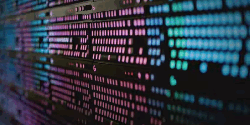 Logitech's RGB illuminated keyboard allow every key to be set to a custom color. The keyboards making up the wall seem to have the key markings removed or the keys replaced with blanks to enhance visibility.
We've seen details behind mosaic-style Raspberry Pi based video walls before, as well as individual RGB LED based video walls, but there is no word on what is used behind the scenes to drive this display or how it was made. To be honest, we should have known this was coming. That keyboard illumination hack that [Sprite_TM] pulled off a couple of years was just too cool and the next logical step is a huge matrix of multiple keyboards.
Were the keyboards themselves hacked in some way beyond removing the key markings to do what we see in the video? Let us know what you think in the comments.
[via Gizmodo]