Internet of Everything is the way to go for home automation these days. ITEAD makes an ESP-8266 switch that IoT-ifies your appliances. If you still have an ancient, 433 MHz style radio switch system, they even make one that does WiFi and 433 MHz. But if you're too cheap to shell out for the dual-mode version, you can always add a $1 433 MHz radio yourself. Or at least, that's what [Tinkerman] did.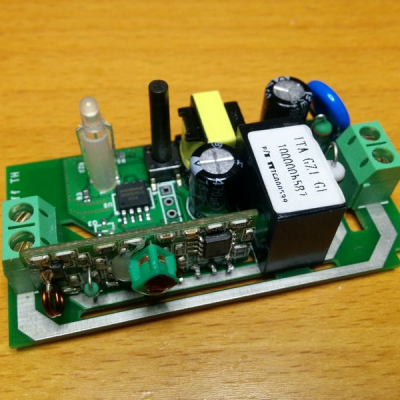 Aside from the teardown and reverse-engineering of the WiFi-enabled switch, [Tinkerman] also flashed custom firmware into the switch's ESP-8266, and worked it all into his existing home Node-RED framework. Now he's got more possible ways to turn on his living-room lights than any person could possibly hope for!
If you want to get into this whole WiFi-based home automation game, you could do worse than to have a look at the series we ran on MQTT just a little while ago. Seeing [Tinkerman]'s Node-RED demo makes us think that we'll have to give that a look for our home system as well.