The most popular computer ever sold to-date, the Commodore C-64, sold 27 Million units total back in the 1980's.  Little is left to show of those times, the 8-bit "retro" years when a young long-haired self-taught engineer could, through sheer chance and a fair amount of determination, sit down and design a computer from scratch using a mechanical pencil, a pile of data books, and a lot of paper.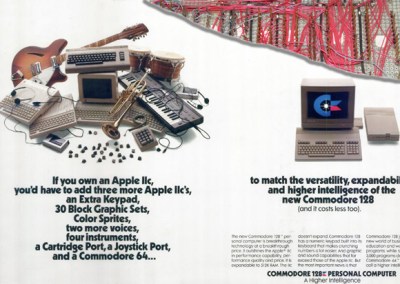 My name is Bil Herd and I was that long-haired, self-educated kid who lived and dreamed electronics and, with the passion of youth, found himself designing the Commodore C-128, the last of the 8-bit computers which somehow was able to include many firsts for home computing. The team I worked with had an opportunity to slam out one last 8 bit computer, providing we accepted the fact that whatever we did had to be completed in 5 months… in time for the 1985 Consumer Electronics Show (CES) in Las Vegas.
We (Commodore) could do what no other computer company of the day could easily do; we made our own Integrated Circuits (ICs) and we owned the two powerhouse ICs of the day; the 6502 microprocessor and the VIC Video Display IC.  This strength would result in a powerful computer but at a cost; the custom IC's for the C-128 would not be ready for at least 3 of the 5 months, and in the case of one IC, it would actually be tricked into working in spite of itself.
Continue reading "Guest Post: The Real Story Of Hacking Together The Commodore C128" →