Self-driving technology is a holy grail that promises to forever change the way we interact with cars. Thus far, there's been plenty of hype and excitement, but full vehicles that remove the driver from the equation have remained far off. Tesla have long posited themselves as a market leader in this area, with their Autopilot technology allowing some limited autonomy on select highways. However, in a recent announcement, they have heralded the arrival of a new "Full Self Driving" ability for select beta testers in their early access program.
Taking Things Up A Notch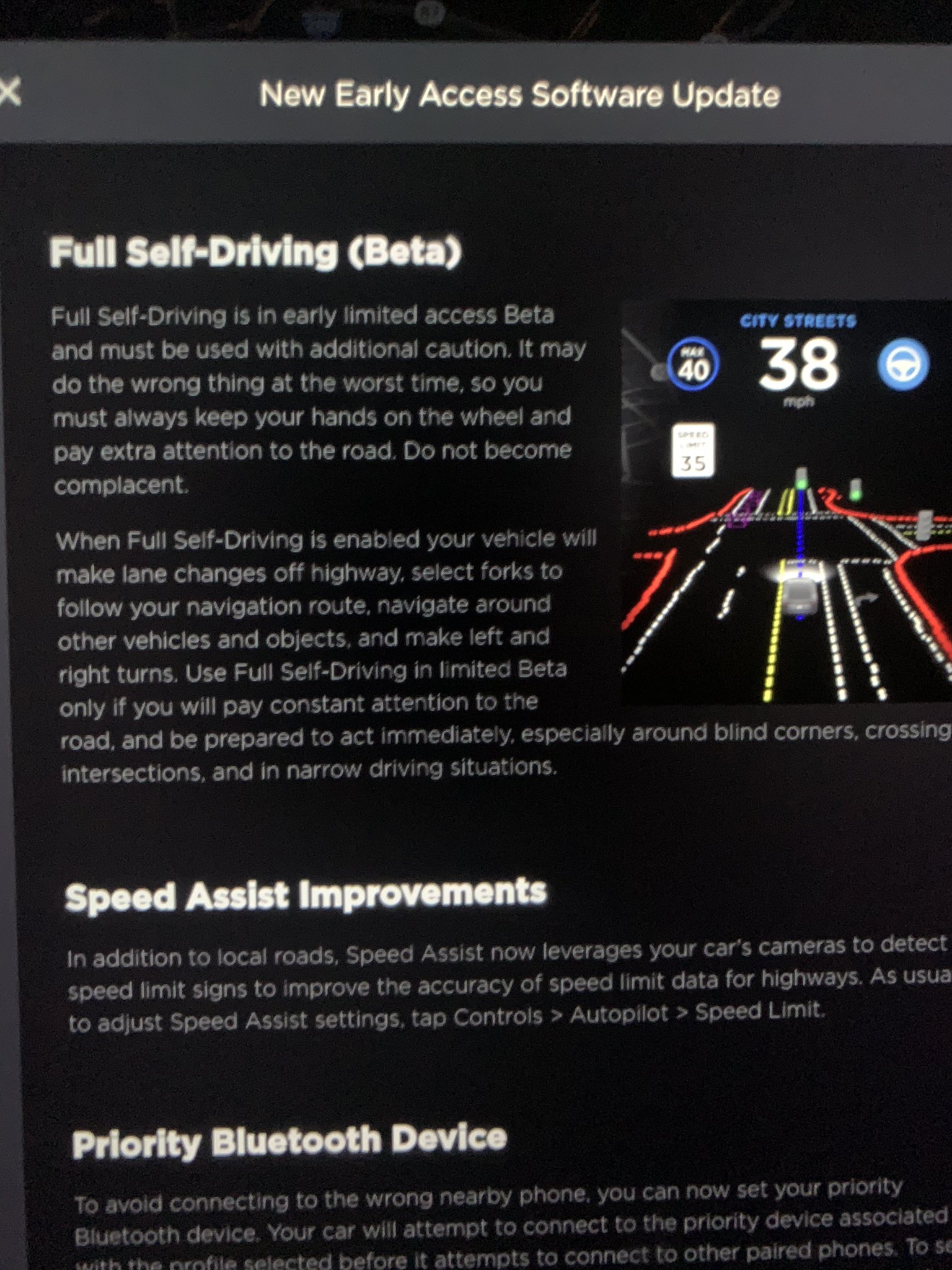 The new software update further extends the capabilities of Tesla vehicles to drive semi-autonomously. Despite the boastful "Full Self Driving" moniker, or FSD for short, it's still classified as a Level 2 driving automation system, which relies on human intervention as a backup. This means that the driver must be paying attention and ready to take over in an instant, at all times. Users are instructed to keep their hands on the wheel at all times, but predictably, videos have already surfaced of users ignoring this measure.
The major difference between FSD and the previous Autopilot software is the ability to navigate city streets. Formerly, Tesla vehicles were only able to self-drive on highways, where the more regular flow of traffic is easier to handle. City streets introduce far greater complexity, with hazards like parked cars, pedestrians, bicycles, and complicated intersections. Unlike others in the field, who are investing heavily in LIDAR technology, Tesla's system relies entirely on cameras and radar to navigate the world around it. Continue reading "Tesla Begins "Full Self Driving" Public Beta As Waymo And Cruise Go Unattended" →