Yep, this keyboard is another ebay special. I can't stay away! This is a SafeType™ V801 from probably the early 2000s, although there is no date on it anywhere. I'm basing my guess on the fact that there are so many media buttons. I've been eyeing these weirdo mirrored keebs for a while, and when I saw how cheaply this one was going for, I had to have it. That's just how it goes. I was really excited to clack on it and I'm only marginally disappointed by it. But I can tell you that if my Kinesis were to suddenly die, I would probably reach for this keyboard until the new one showed up.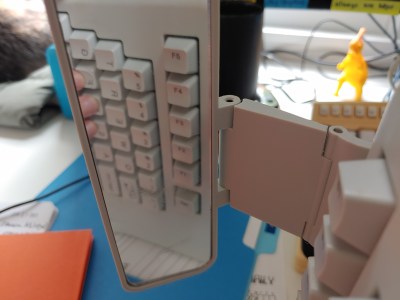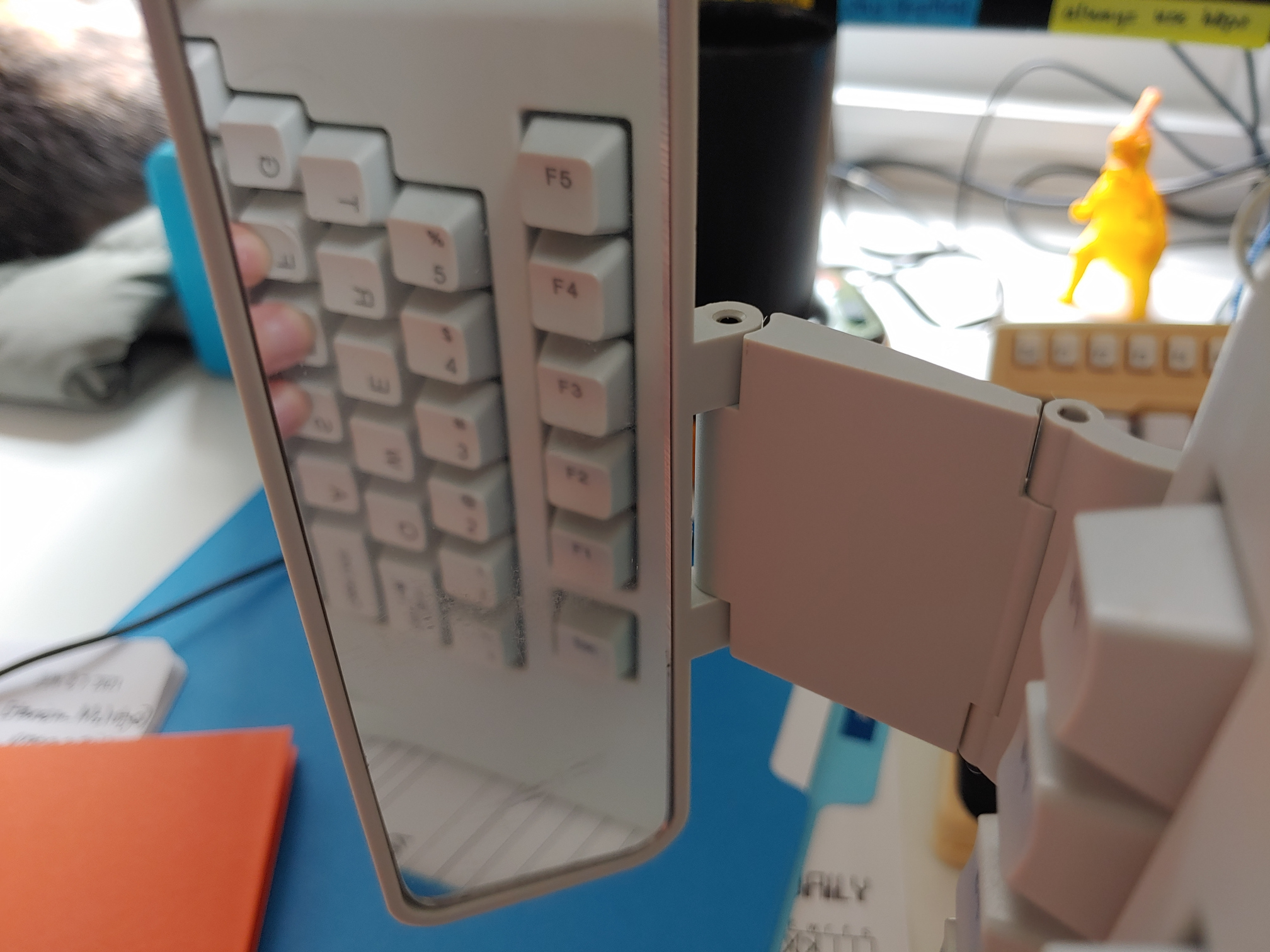 So, why does it look like this? There are varying levels of ergonomics when it comes to keyboards. This one fights strongly against wrist pronation and forces you into a position that helps the shoulders and neck as well. You'd think it would be weird to hold your arms aloft at right angles, but it's actually not that strange in practice because you're pressing inward to type, kind of like playing an accordion or something.
The weird part is looking in the rear-view mirrors to accurately hit the numerals and F keys, though I'll be honest: in my test drives, I found myself using the mirrors mostly to make sure my hands were on the home row. And that's with three homing protrusions apiece on F and J! More about that later.
So yes, some of the keycap legends are backwards so you can read them in the mirror. If you don't like using the numeral row, there's a num pad in the center, along with the Home/End cluster, a quartet of comically large arrow keys, and a boatload of dedicated media and program launch buttons. All the buttons in the middle are fairly awkward to reach because you must either pull your hand down and around the bottom, or else go over the top. Continue reading "Inputs Of Interest: SafeType™ Vertical Keyboard With Mirrors Puts Pain In The Rear-View" →