Hackaday.io has just turned two today and we couldn't be more excited about how far we've come. What started out as a simple proof-of-concept, inspired by ye-olde idea of a "virtual hackerspace," has truly evolved into a global playground for some of the best, brightest, and most creative minds you have ever met. It also became a home and the place to spend sleepless nights for many of us on the team, and we're excited to share a few ideas on where we are headed going forward.
But before we do that, let's look at some data.
The Data
We're thrilled to report that over the last two years, Hackaday.io has grown from zero to a 121,158-member strong community, who have together created a total of 9,736 projects. To put this in context, it is more than a two-fold growth from last year's milestone of 51,838 users / 4,365 projects. And it doesn't seem to be showing any signs of slowing down.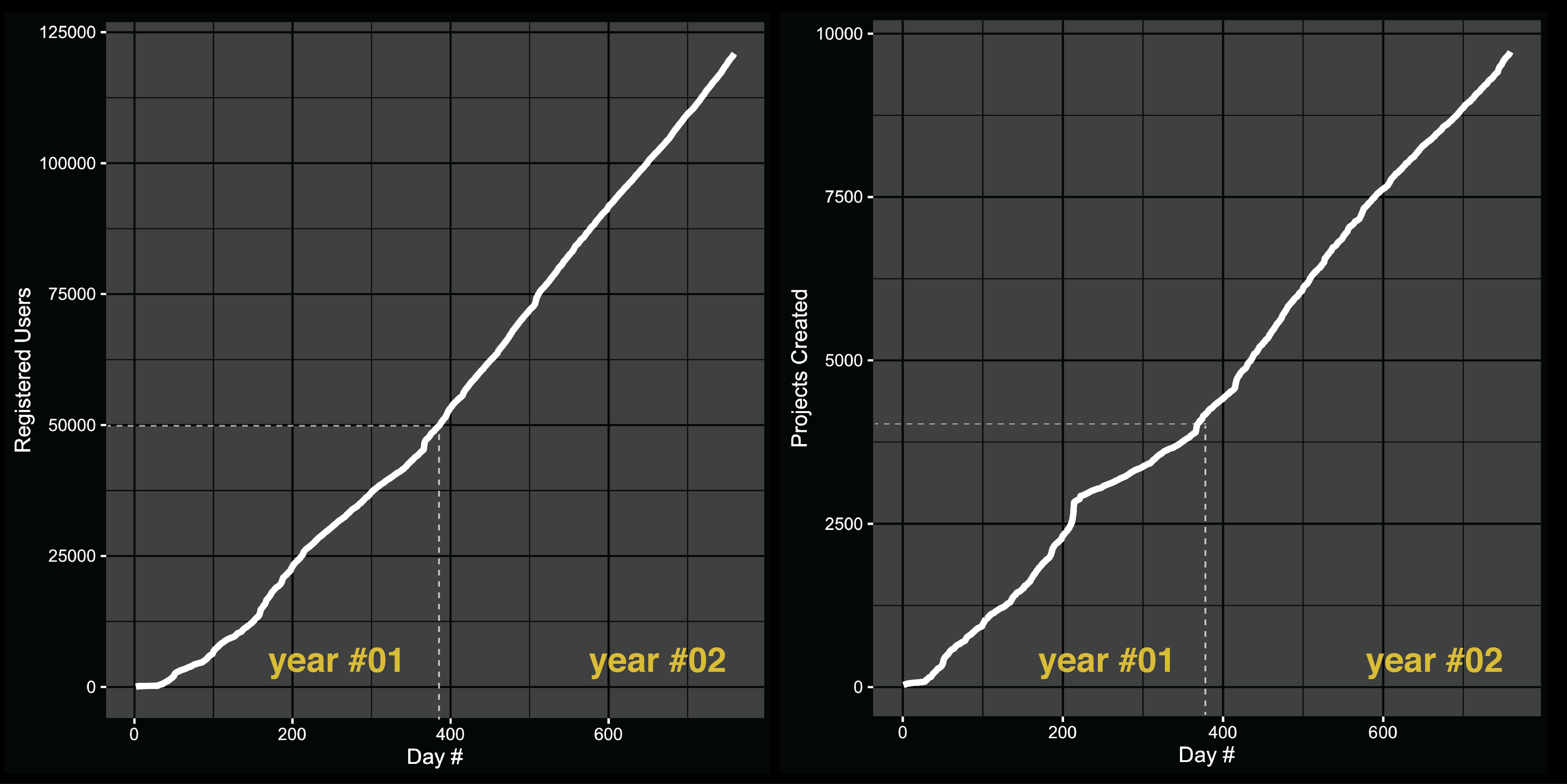 Projects
Though these "vanity" metrics sure are a nice validation, the number that gets us the most excited is the fact that the 9,731 projects currently on the site have been created by a total 4,966 different users. What's even better is the fact that 949 projects are a result of collaboration between two or more people. Altogether, a total of 7,170 different users have participated in the creation of the vast body of engineering knowledge currently residing on Hackaday.io.