If you're an automotive enthusiast of taste, you can't stand the idea of fitting a janky aftermarket stereo into your nice, clean ride. Flashy, modern head units can spoil the look of a car's interior, particularly if the car is a retro, classic, or vintage ride.
Thus, we're going to look at how to modify your existing stock car stereo to accept an auxiliary cable input or even a Bluetooth module. This way, you can pump in the latest tunes from your smartphone without a fuss, while still maintaining an all-original look on the dash.
Fundamentals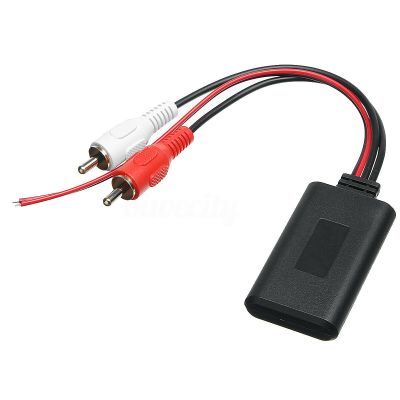 Depending on your choice of audio player, you may prefer a 3.5 mm aux jack, or you might want to go with Bluetooth audio if your smartphone no longer has a headphone port. Whichever way you go, the process of modifying the stereo is largely the same. To achieve your goal, you need to find a way of injecting the audio signal into the head unit's amplifier stage, while making sure no other audio sources are getting sent there as well.
Whether that audio source is a 3.5 mm jack or a Bluetooth module doesn't matter. The only difference is, in the latter case, you'll want to buy a Bluetooth module and hardwire it in to the auxiliary input you create, while also splicing the module into the stereo's power supply. In the case of a simple headphone jack input, you simply need to wire up an aux cord or 3.5 mm jack somewhere you can get to it, and call it done.
This guide won't cover every stereo under the sun, of course. Edge cases exist and depending on the minute specifics of how your original car radio works, these exact methods may or may not work for you. However, this guide is intended to get you thinking conceptually about how such mods are done, so that you can investigate the hardware in front of you and make your own decisions about how to integrate an external audio input that suits your usage case. Continue reading "How To Modify Your Car Stereo For Bluetooth Or Aux-In" →