On a dark night in 2006 I was bicycle commuting to my office, oblivious to the countless man made objects orbiting in the sky above me at thousands of miles per hour. My attention was instead focused on a northbound car speeding through a freeway underpass at dozens of miles per hour, oblivious to my southbound headlamp. The car swerved into the left turn lane to get to the freeway on-ramp. The problem? I was only a few feet from crossing the entrance to that very on-ramp! As the car rushed through their left turn I was presented with a split second decision: slow, and possibly stop in the middle of the on-ramp, or just go for it and hope for the best.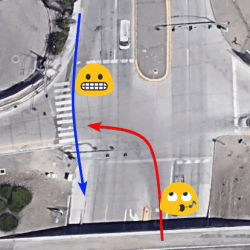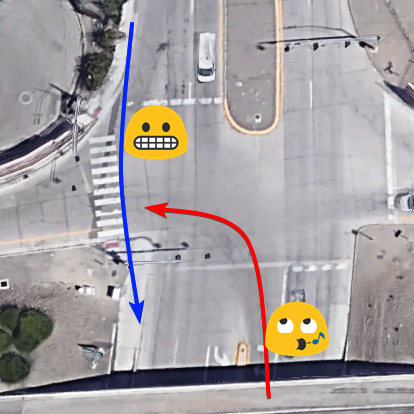 By law I had the right of way. But this was no time to start discussing right of way with the driver of the vehicle that threatened to turn me into a dark spot on the road. I followed my gut instinct, and my legs burned in compliance as I sped across that on-ramp entrance with all my might. The oncoming car missed my rear wheel by mere feet! What could have ended in disaster and possibly even death had resulted in a near miss.
Terrestrial vehicles generally have laws and regulations that specify and enforce proper behavior. I had every right to expect the oncoming car be observant of their surroundings or to at least slow to a normal speed before making that turn. In contrast, traffic control in Earth orbit conjures up thoughts of bargain-crazed shoppers packed into a big box store on Black Friday.
So is spacecraft traffic in orbit really a free-for-all? If there were stringent rules, how can they be enforced? Before we explore the answers to those questions, let's examine the problem we're here to discuss: stuff in space running into other stuff in space.
Continue reading "Space Age Road Rage: Right Of Way Above The Karman Line" →