The wheels of government move slowly, far slower than the pace at which modern technology is evolving. So it's not uncommon for laws and regulations to significantly lag behind the technology they're aimed at reigning in. This can lead to something of a "Wild West" situation, which could either be seen as a good or bad thing depending on what side of the fence you're on.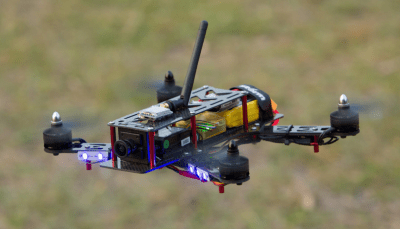 In the United States, it's fair to say that we've officially moved past the "Wild West" stage when it comes to drone regulations. Which is not to say that remotely controlled (RC) aircraft were unregulated previously, but that the rules which governed them simply couldn't keep up with the rapid evolution of the technology we've seen over the last few years. The previous FAA regulations for remotely operated aircraft were written in an era where RC flights were lower and slower, and long before remote video technology moved the operator out of the line of sight of their craft.
To address the spike in not only the capability of RC aircraft but their popularity, the Federal Aviation Administration was finally given the authority to oversee what are officially known as Unmanned Aerial Systems (UAS) with the repeal of Section 336 in the FAA Reauthorization Act of 2018. Section 336, known as the "Special Rule for Model Aircraft" was previously put in place to ensure the FAA's authority was limited to "real" aircraft, and that small hobby RC aircraft would not be subject to the same scrutiny as their full-size counterparts. With Section 336 gone, one could interpret the new FAA directives as holding manned and unmanned aircraft and their operators to the same standards; an unreasonable position that many in the hobby strongly rejected.
At the time, the FAA argued that the repealing Section 336 would allow them to create new UAS regulations from a position of strength. In other words, start with harsh limits and regulations, and begin to whittle them down until a balance is found that everyone is happy with. U.S. Secretary of Transportation Elaine L. Chao has revealed the first of these refined rules are being worked on, and while they aren't yet official, it seems like the FAA is keeping to their word of trying to find a reasonable middle ground for hobby fliers.