When Jeffrey Brian "JB" Straubel built his first electric car in 2000, a modified 1984 Porsche 944, powered by two beefy DC motors, he did it mostly for fun and out of his own curiosity for power electronics. At that time, "EV" was already a hype among tinkerers and makers, but Straubel certainly pushed the concept to the limit. He designed his own charger, motor controller, and cooling system, capable of an estimated 288 kW (368 hp) peak power output. 20 lead-acid batteries were connected in series to power the 240 V drive train. With a 30-40 mile range the build was not only road capable but also set a world record for EV drag racing.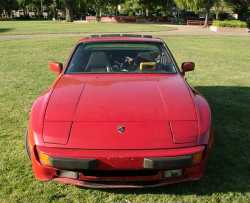 The project was never meant to change the world, but with Tesla Motors, which Straubel co-founded only a few years later, the old Porsche 944 may have mattered way more than originally intended. The explosive growth between 2000 and 2010 in the laptop computer market has brought forth performance and affordable energy storage technology and made it available to other applications, such as traction batteries. However, why did energy storage have to take the detour through a bazillion laptop computers until it arrived at electro mobility?
You certainly won't find that grail of engineering by just trying hard. Rather than feverishly hunting down the next big thing or that fix for the world's big problems, we sometimes need to remind ourselves that even a small improvement, a new approach or just a fun build may be just the right 'next step'. We may eventually build all the things and solve all the problems, but looking at the past, we tend to not do so by force. We are much better at evolving our ideas continuously over time. And each step on the way still matters. Let's dig a bit deeper into this concept and see where it takes us.
Continue reading "Evolving Our Ideas To Build Something That Matters" →