Today if you wanted a little gadget to sit on your shelf and let you play classic games from the early console era, you'd likely reach for the Raspberry Pi. With slick emulator front-ends like RetroPie and DIY kits available on Amazon, you don't even need to be a technical wizard or veteran penguin wrangler to set it up. If you can follow an online tutorial, you can easily cram the last few decades of gaming into a cheap and convenient package.
But things were a bit different back in 2005. There weren't a lot of options for playing old games on the big screen, and what was out there tended to be less than ideal. You could hack an original Xbox or gut an old laptop to make an emulation box that could comfortably blend in with your DVD player, but that wasn't exactly in everyone's wheelhouse. Besides, what if you had the original cartridges and just wanted to play them on a slightly more modern system?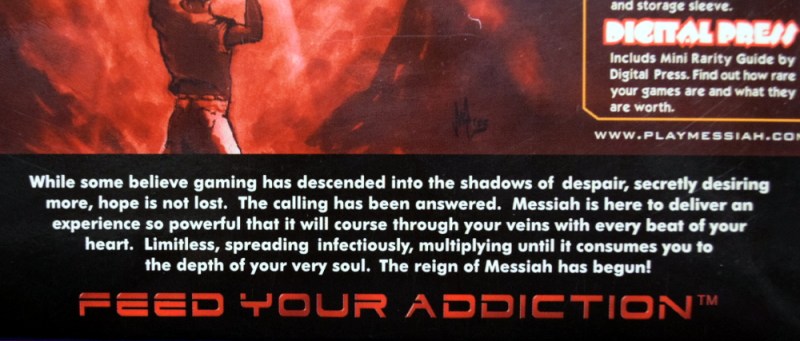 Enter Messiah, and their Generation NEX console. As you might have gathered from their ever-so-humble name, Messiah claimed their re-imagined version of the Nintendo Entertainment System would "Bring Gaming Back to Life" by playing the original cartridges with enhanced audio and visual clarity. It also featured integrated support for wireless controllers, which at the time was only just becoming the standard on contemporary consoles. According to the manufacturer, the Generation NEX used custom hardware based on the "NES algorithm" that offered nearly 100% game compatibility.
Unfortunately, the system was a complete bomb. Despite Messiah's claims, the Generation NEX ended up being yet another "NES-on-a-chip" (NOAC) clone, and a pretty poor one at that. Reviewers at the time reported compatibility issues with many popular titles, despite the fact that they were listed as working on Messiah's website. The touted audio and video improvements were nowhere to be found, and in fact many users claimed the original NES looked and sounded better in side-by-side comparisons.
It didn't matter how slick the console looked or how convenient the wireless controllers were; if the games themselves didn't play well, the system was doomed. Predictably the company folded not long after, leaving owners stuck with the over-priced and under-performing consoles. Realistically, most of them ended up in landfills. Today we'll take a look inside a relatively rare survivor and see just what nostalgic gamers got for their money in 2005.