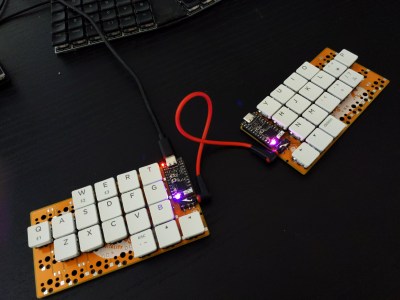 About a month ago, [Unexpected Maker] finished their TinyS3, an ESP32-S3 development board. Since the chip supports both true USB and Bluetooth, [deʃhipu] wondered how well it would work in a keyboard.
Thus, the Vegemite Sandwich was made, perhaps while [deʃhipu] was dreaming of traveling in a fried-out Kombi. But really, it was named so because [Unexpected Maker] hails from Australia.
This is [deʃhipu]'s first time using switch sockets, which is (as far as we know) the only choice when it comes to hot-swappable Kailh chocs. We'll be watching this one with hungry eyes.
Continue reading "Keebin' With Kristina: The One With The Really Tall Keycaps" →