Every now and again we stumble across something a bit unexpected, and today that's the fact that there have been quite a few efforts at launching paper planes from as close to space as possible. The current record for the highest paper plane launch is a whopping altitude of 35,043 meters.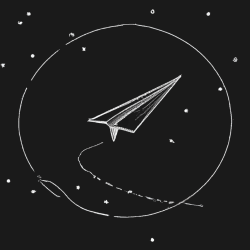 That altitude is considerably short of what would be called "space", but it's still an awfully long way up and the air there is very thin compared to on the surface. Space is generally (but not universally) considered to be beyond 100 km above sea level, a human-chosen boundary known as the Kármán line. 35 km is a long ways into the stratosphere, but still within Earth's atmosphere.
Even so, that doesn't mean there haven't been efforts to go considerably higher. There was a Japanese proposal to drop airplanes made from special heat-resistant paper from the International Space Station, roughly 400 km above Earth. Success would show that low-speed, low-friction atmospheric reentry is feasible — for pieces of paper, anyway. But one of the challenges is the fact that there is no practical way to track such objects on their way down, and therefore no way to determine where or when they would eventually land.
There have been many other high-altitude paper plane launches, but the current record of 35,043 meters was accomplished by David Green in the United Kingdom as part of a school project. Such altitudes are in the realm of things like weather balloons, and therefore certainly within the reach of hobbyists.
As for the airplanes themselves, the basic design pictured here probably won't cut it, so why not brush up on designs with the Paper Airplane Design Database? Even if you don't send them into the stratosphere (or higher), you might find something worth putting through a DIY wind tunnel to see how they perform.