These days, NASA deciding to launch one of their future missions on a commercial rocket is hardly a surprise. After all, the agency is now willing to fly their astronauts on boosters and spacecraft built and operated by SpaceX. Increased competition has made getting to space cheaper and easier than ever before, so it's only logical that NASA would reap the benefits of a market they helped create.
So the recent announcement that NASA's Europa Clipper mission will officially fly on a commercial launch vehicle might seem like more of the same. But this isn't just any mission. It's a flagship interplanetary probe designed to study and map Jupiter's moon Europa in unprecedented detail, and will serve as a pathfinder for a future mission that will actually touch down on the moon's frigid surface. Due to the extreme distance from Earth and the intense radiation of the Jovian system, it's considered one of the most ambitious missions NASA has ever attempted.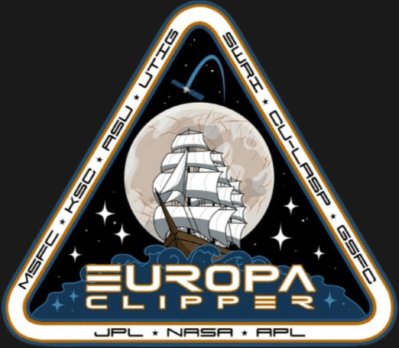 With no margin for error and a total cost of more than $4 billion, the fact that NASA trusts a commercially operated booster to carry this exceptionally valuable payload is significant in itself. But perhaps even more importantly, up until now, Europa Clipper was mandated by Congress to fly on NASA's Space Launch System (SLS). This was at least partly due to the incredible power of the SLS, which would have put the Clipper on the fastest route towards Jupiter. But more pragmatically, it was also seen as a way to ensure that work on the Shuttle-derived super heavy-lift rocket would continue at a swift enough pace to be ready for the mission's 2024 launch window.
But with that deadline fast approaching, and engineers feeling the pressure to put the final touches on the spacecraft before it gets mated to the launch vehicle, NASA appealed to Congress for the flexibility to fly Europa Clipper on a commercial rocket. The agency's official line is that they can't spare an SLS launch for the Europa mission while simultaneously supporting the Artemis Moon program, but by allowing the Clipper to fly on another rocket in the 2021 Consolidated Appropriations Act, Congress effectively removed one of the only justifications that still existed for the troubled Space Launch System.
Continue reading "Europa Decision Delivers Crushing Blow To NASA's Space Launch System (SLS)" →