Hackaday comes together in Ireland on April 7th and we want you to be there. Get your free ticket right now for the Hackaday Dublin Unconference!
An Unconference is the best way to put your finger on the pulse of what is happening in the hardware world right now. Everyone who attends should be ready to stand and deliver a seven-minute talk on something that excites them right now — this means you. The easiest thing to do is grab your latest hack off the shelf and talk about that.
Talks may be about a prototype, project, or product currently in progress at your home, work, or university. It could also be an idea, concept, or skill that you're now exploring. The point is to channel your excitement and pass it on to others in a friendly presentation environment where everyone will cheer as your story unfolds.
Hackaday hosted an excellent Unconference in London back in September to a packed house for dozens of amazing presentations on a huge range of topics. We heard about bicycle turn signals, laser enhancing NES zappers, telepresence robots with IKEA origin stories, tiny-pitch LED matrix design, driving flip-dot displays, not trusting hardware 2-factor, and much more.
All the tickets for that event were scooped up in a few hours, and a huge waitlist followed. Don't wait to grab your ticket!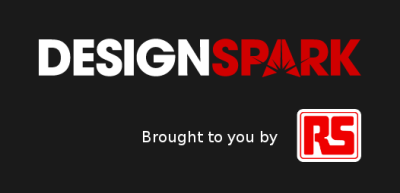 We're so happy to partner with DesignSpark, the exclusive sponsor of the Hackaday Dublin Unconference. DesignSpark is the innovation arm of RS Components and will have some staff on hand at the Unconference. They share our excitement in bringing together the Hackaday community throughout Europe. It is with their support that we are able to book an incredible venue and offer admission at no cost to all attendees. Hackaday events fill to capacity quickly, so get your ticket now before they are gone.
This Unconference is being held at Project Arts Centre, right at the heart of the Temple Bar area in central Dublin. The performing arts space has comfortable seating and is perfect for our presentation format. We'll get started at 13:00. Tea, coffee, and snacks will be served throughout the afternoon and we'll provide dinner as well. Anyone who is still standing when we close the doors at 21:00 is invited to join us at the pub afterward (we'll get the first round).
As always, Hackaday's success is based on the community of hackers, designers, and engineers that make it up. Please share the link to tickets on your social media and pester your friends to attend. Most importantly, don't shy away from this speaking opportunity. We want to hear your story and this is the place to tell it. See you in Dublin in just a few short weeks!