There are few scenes in life more moving than the moment the solder paste melts as the component slides smoothly into place. We're willing to bet the only reason you don't have a reflow oven is the cost. Why wouldn't you want one? Fortunately, the vastly cheaper DIY route has become a whole lot easier since the birth of the Reflowduino – an open source controller for reflow ovens.
This Hackaday Prize entry by [Timothy Woo] provides a super quick way to create your own reflow setup, using any cheap means of heating you have lying around. [Tim] uses a toaster oven he paid $21 for, but anything with a suitable thermal mass will do. The hardware of the Reflowduino is all open source and has been very well documented – both on the main hackaday.io page and over on the project's GitHub.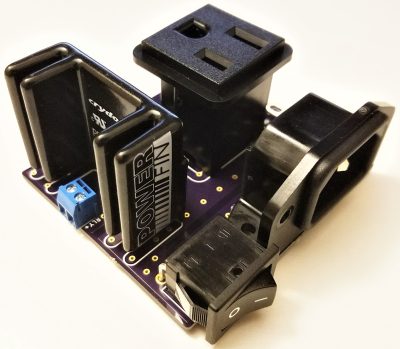 The board itself is built around the ATMega32u4 and sports an integrated MAX31855 thermocouple interface (for the all-important PID control), LiPo battery charging, a buzzer for alerting you when input is needed, and Bluetooth. Why Bluetooth? An Android app has been developed for easy control of the Reflowduino, and will even graph the temperature profile.
When it comes to controlling the toaster oven/miscellaneous heat source, a "sidekick" board is available, with a solid state relay hooked up to a mains plug. This makes it a breeze to setup any mains appliance for Arduino control.
We actually covered the Reflowduino last year, but since then [Tim] has also created the Reflowduino32 – a backpack for the DOIT ESP32 dev board. There's also an Indiegogo campaign now, and some new software as well.
If a toaster oven still doesn't feel hacky enough for you, we've got reflowing with hair straighteners, and even car headlights.