They say you can't make an omelette without breaking a few eggs, and there are few fields where this idiom is better exemplified than rocketry. It's a forgone conclusion that when you develop a new booster, at least a few test articles are going to be destroyed in the process. In fact, some argue that a program that doesn't push the hardware to the breaking point is a program that's not testing aggressively enough.
Which is why, assuming everything goes according to plan, SpaceX will be obliterating one of their Falcon 9 boosters a little after 8:00 AM EST on Saturday morning. The event will be broadcast live via the Internet, and thanks to the roughly 70% propellant load it will be carrying at the moment of its destruction, it should prove to be quite a show.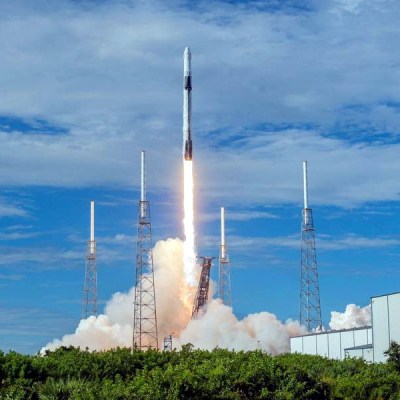 This might seem like an odd way to spend $62 million, but for SpaceX, it's worth it to know that the Crew Dragon Launch Abort System (LES) will work under actual flight conditions. The LES has already been successfully tested once, but that was on the ground and from a standstill. It allowed engineers to see how the system would behave should an abort occur while the rocket was still on the pad, but as the loss of the Soyuz MS-10 dramatically demonstrated, astronauts may need to make a timely exit from a rocket that's already well on the way to space.
In an actual emergency, the crewed spacecraft will very likely be speeding away from a violent explosion and rapidly expanding cloud of shrapnel. The complete destruction of the Falcon 9 that will be carrying the Crew Dragon during Saturday's test will serve to create the same sort of conditions the spacecraft will need to survive if the LES has any hope of bringing the crew home safely. So even if there was some way to prevent the booster from breaking up during the test, it's more useful from an engineering standpoint to destroy it.
Of course, that only explains why the Falcon 9 will be destroyed during this test. But exactly how this properly functioning booster will find itself being ripped to pieces high over the Atlantic Ocean in a matter of seconds is an equally interesting question.
Continue reading "A SpaceX Falcon 9 Will Blow Up Very Soon, And That's OK" →