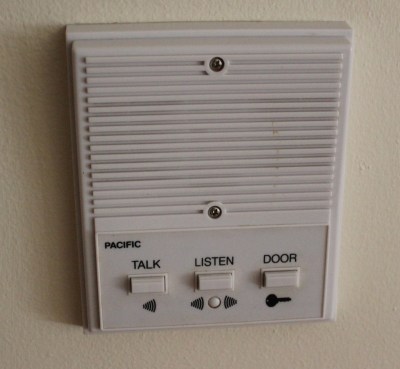 If you've been to an apartment complex with a locked front door, you've seen the buzzer systems. You press the corresponding button for the apartment you want and can talk to the resident. They can press a button to unlock the door briefly, and then you go up to their apartment and they don't have to come down to let you in. But what if you're the resident and you want to go for a run without your keys jingling in your pocket? What if you want to open it using just your smartphone?
I knew this was a silly problem, and everyone I told about it thought that for the amount of time and effort it might save, it was hardly worth it.
Challenge accepted.
How fast can I put this together using only parts I have around the apartment? Turns out about 2 hours.
Continue reading "Hack Your Apartment: Keyless Entry With Little Effort" →