The Hackaday Prize meetup at the Dallas Makerspace is this weekend: Saturday March 19th. We will be kicking things off at 7pm with food and drinks followed by lightning talks. If you want to come but have yet to RSVP you can do that via Meetup, please do this so we can have enough food and drinks on site for everyone.
We've already lined up a number of lightning talks (5-7 minutes each) to get things started so we aren't sitting and staring at one another like a junior high dance. But we encourage you to show up and sign up for one on on the night of the meetup. Even if you don't give a talk you should bring a project to show off afterward.
Lightning Talks Primed With: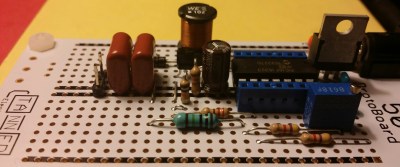 [Brandon Dunson] giving a talk about the 2016 Hackaday Prize, [Mike Szczys] will be giving a talk about the Hackaday | Belgrade hardware badge. [Dave Anders] will be talking about his WITCH-E Project and [Bradley Mahurin] is bringing his 450V 1mA PIC based boost converter. Not to discredit the Hackaday talks, but I've seen [Dave] and [Bradley]'s work before and you'll want to see this stuff first hand and get a chance to talk with these guys.
Continue reading "Hackaday In Dallas — And What That Means For Your Weekend" →