Multi-talented hacker extraordinaire and electrical engineer [Akiba] is based in Japan, and this makes it just a hop, skip, and a jump over to Shenzhen, China, the hardware capital of the world. He's led a number of manufacturing tours aimed at acquainting hackers with the resources there, and now he's giving you the benefit of his experience in a 30-minute video. It's great.
Sourcing
When [Akiba] is in Shenzhen, he picks up all the same commodity parts that you would, because they're just so cheap. And Hua Qiang Bei is its epicenter: it's a gigantic market for components, and they're all being sold at rock-bottom prices.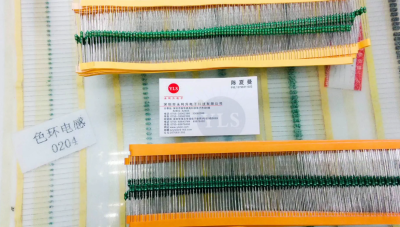 But as [Akiba] mentions, just walking around the Hua Qiang Bei market also gives you a feeling for what's currently in mass production, and this is useful for planning which parts you'd like to use for your own projects. Parts that are too old may go out of production soon, while the newest chips off the factory floor demand a premium. Walking around Hua Qiang Bei, you can get a feel for what's in the sweet middle. [Akiba] also likes to do his product sourcing in Shenzhen. If he needs a USB cable to go along with one of his own designs, he'll need a bunch of them cheap.
[Akiba] also mentions that Hua Qiang Bei is gentrifying. Rents for floor space are going up, and this naturally reflects in the prices. For non-consumer electronic or mechanical parts, he'll often take an hour's drive to the DoFu industrial electronics market. If you're shopping for stepper motors or ball screws, that's your destination.
Outside of the obvious hacker goods, you can get basically anything else made in or around Shenzhen. For instance, most of the world's gems go through the jewellery markets of Guangzhou, and if you want to see buckets of rough blue topaz, head on over. You can also get custom jewellery made, so if you want to embed an RFID card in a ring and have it look professional, this is where you can get it done. Need rhinestone t-shirts with your hackerspace logo? Of course you do!
Customizing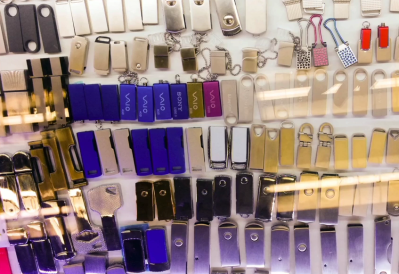 The market for customized products lies somewhere between doing a ground-up design and buying already finished goods. In his example, [Akiba] mentions a silicone rubber factory. If you need a custom design, the die and tooling alone can cost you $1,000. If you can use a pre-existing design, and tweak it minimally or add a logo, then you can avoid the tooling costs. For a run of 1,000 silicone widgets, at a per-unit cost of $1 each, using a customized version can save 50% of your bill. The same goes for cell-phone cases, game controllers, or USB keychains. Seeing samples and the possibilities of customization can help inspire you as a designer.
Prototyping
The prototyping resources available in Shenzhen are amazing: nobody bothers owning their own laser cutter because you can just walk down the street and get it done on someone else's on the cheap. The same goes for 3D printing, fiberglass molding, and of course PCBs. If you're sitting there with a PCB and parts in your hand, there's no reason to pick up a soldering iron yourself either. There are assembly houses that will put together five fairly complicated boards for you for around $30 per board, with 24-hour turnaround!
Manufacturing
The question [Akiba] gets all the time is how to get stuff manufactured in Shenzhen. And he cautions that a ground-up manufacturing run is the most complicated and risky option available, and maybe not for newbies. Visit the factories first, with a physical sample in hand. If they can see a final prototype, they know you're serious and can even bring in an engineer to start talking manufacturability with you. And this is doubly important for plastic injection molding; you don't need to know about the intricate details of the art, but you need to be able to talk with the engineer about what needs to change to make it work well and inexpensively.
If you're going the manufacturing route, consider using a contract manufacturer (CM) intermediary rather than going to the factory directly. The CM will have relationships with multiple factories, and a reputation to uphold. They'll make everything smoother.
Logistics and Fulfillment
You've built a product, gotten it manufactured, and now 10,000 of your new widgets are sitting on palettes in Shenzhen. What next? [Akiba] thinks that the logistics can be even more intimidating and complicated than manufacturing. Small quantities are easier, and above 20 kg cost about $5 per kilo. (Pro tip: if your package weighs 18 kg, it's cheaper to put 3 kg of rocks into it than to leave it as-is.)
Bigger product runs get expensive, but [Akiba] breezes through air and sea freight. You're in for a few thousand dollars here. Air is fast, but sea is cheaper and essentially unlimited in quantity. Get door-to-door service unless you want to drive down to the docks and unload the container yourself.
How do the small sellers on eBay ship internationally for free then? Well, it's not free. $0.74 is about 5 RMB, which is the cost of a packet by China Post, and is not coincidentally about the minimum price of an item that you'll ever see shipped "free". Deals between China Post and the US government mean that it's sometimes cheaper to ship from China to LA than from San Francisco. And this means that it might even be cheaper for you to do your fulfillment on a per-item basis directly from Shenzhen. Of course, this means hiring a fulfillment firm.
And Next?
[Akiba] has been giving design, prototyping, and manufacturing tours of Shenzhen for a few years now, and has seen several hacker products emerge. What's he looking forward to? Getting more women involved in the process, and also helping charities and NGOs harness some of Shenzhen's manufacturing might. If a book can be printed and bound for around $1, and shipped overseas for a few cents per copy, think of how cheaply you could outfit schools in developing countries.