It was the dawn of the personal computer age, a time when Apple IIs, Tandy TRS-80s, Commodore PETs, the Atari 400 and 800, and others had made significant inroads into schools and people's homes. But IBM, whose name was synonymous with computers, was nowhere to be seen. And yet within a few years, the IBM PC would be the dominant player.
Those of us who were around at the time cherished one of those early non-IBM computers, and as the IBM PC came out, either respected it, looked down on it, or did both. But now, unless your desktop machine is a Mac, you probably own a computer that owes its basic design to the first IBM PC.
The Slow Moving Elephant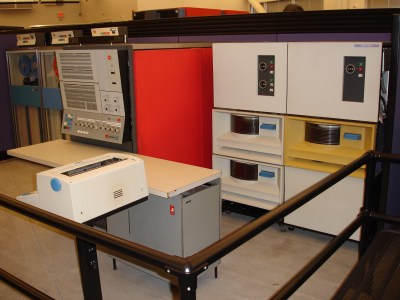 In the 1960s and 1970s, the room-filling mainframe was the leading computing platform and the IBM System/360 held a strong position in that field. But sales in 1979 in the personal computer market were $150 million and were projected to increase 40% in 1980. That was enough for IBM to take notice. And they'd have to come up with something fast.
Fast, however, wasn't something people felt IBM could do. Decisions were made through committees, resulting in such a slow decision process that one employee observed, "that it would take at least nine months to ship an empty box." And one analyst famously said, "IBM bringing out a personal computer would be like teaching an elephant to tap dance."
And yet, in just a few short years, IBM PCs dominated the personal computer market and the majority of today's desktops can trace their design back to the first IBM PC. With even more built-in barriers which we cover below, how did the slow-moving elephant make this happen?