We all dread the day that our favorite piece of hardware becomes so old that spare parts are no longer available for it, something about facing that mechanical mortality sends a little shiver up the hacker's spine. But on the other hand, the day you can't get replacement hardware is also the same day you have a valid excuse to make your own parts.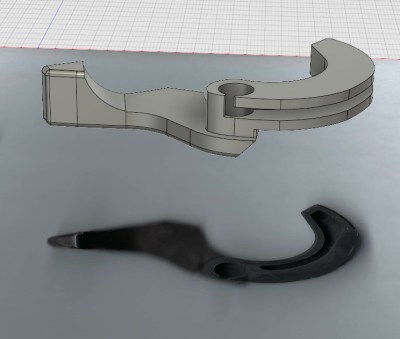 That's the situation [Jonathan] found himself in when the choke lever for his Suzuki motorcycle broke. New parts aren't made for his bike anymore, which gave him the opportunity to fire up Fusion 360 and see if he couldn't design a replacement using a 2D scan of what was left of the original part.
[Jonathan] put the original part on his flatbed scanner as well one of his credit cards to use for a reference point to scale the image when he imported it into Fusion 360. Using a 2D scanner to get a jump-start on your 3D model is a neat trick when working on replacement parts, and one we don't see as much as you might think. A proper 3D scanner is cool and all, but certainly not required when replicating hardware like this.
The choke lever is a rather complex shape, one of those geometries that doesn't really have a good printing orientation because there are overhangs all over the place. That combined with the fact that [Jonathan] printed at .3mm layer height for speed gives the final part an admittedly rough look, but it works. The part was supposed to be a prototype before he reprinted it at higher resolution and potentially with a stronger material like PETG, but after two years the prototype is still installed and working fine. This isn't the first time we've seen a "temporary" 3D printed part become a long-term solution.
---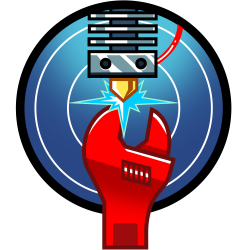 This is an entry in Hackaday's
The twenty best projects will receive $100 in Tindie credit, and for the best projects by a Student or Organization, we've got two brand-new Prusa i3 MK3 printers. With a printer like that, you'll be breaking stuff around the house just to have an excuse to make replacement parts.