Everyone knows that space is an incredibly inhospitable place, but the surface of Mars isn't a whole lot better. It's a dim, cold, and dry world, with a wisp of an atmosphere that provides less than 1% of Earth's barometric pressure. As the planet's core no longer provides it with a magnetosphere, cosmic rays and intense solar flares bathe the surface in radiation. Human life on the surface without adequate environmental shielding is impossible, and as NASA's fleet of rovers can attest, robotic visitors to the planet aren't completely immune to the planet's challenges.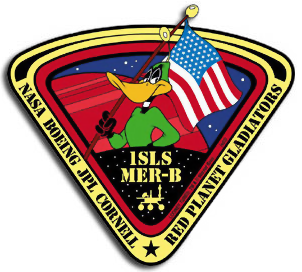 As a planet-wide dust storm finally begins to settle, NASA is desperately trying to find out if the Red Planet has claimed yet another victim. The agency hasn't heard from the Opportunity rover, which landed on Mars in 2004, since before the storm started on June 10th; and with each passing day the chances of reestablishing contact are diminished. While they haven't completely given up hope, there's no question this is the greatest threat the go-kart sized rover has faced in the nearly 15 years it has spent on the surface.
Opportunity was designed with several autonomous fail-safe systems that should have activated during the storm, protecting the rover as much as possible. But even with these systems in place, its twin Spirit succumbed to similar conditions in 2010. Will Opportunity make it through this latest challenge? Or has this global weather event brought the long-running mission to a dramatic close?
A Fair-Weather Rover
Conditions on the surface of Mars were fairly well understood even before Viking 1 touched down on the surface in 1976. Due to the fact that the surface of Mars only receives around 40% of the sunlight that Earth does, early missions used radioisotope thermoelectric generators (RTGs) to provide power rather than relying on the inefficient solar panels of the era. Unfortunately Opportunity does not have an RTG and must rely on solar to recharge batteries.
But even as solar panels got smaller and more efficient in time for later missions to Mars, the constant accumulation of dust on them meant they would provide less energy over time. Accordingly, anything that uses solar panels on Mars needs to be designed with certain safeguards if it's to have any chance of surviving. When the Opportunity and Spirit rovers were being designed, the possibility of them experiencing long periods of darkness was anticipated.
When the rover detects that the batteries are running low and the solar panels are not producing enough energy to recharge them, it will trigger a low-power fault. This causes the rover to shut down systems and go into a "hibernation" mode until such time that the solar panels begin producing power again. This mode is sufficient to protect the rover during the occasional dust storms that kick up on Mars, but this is no regular dust storm.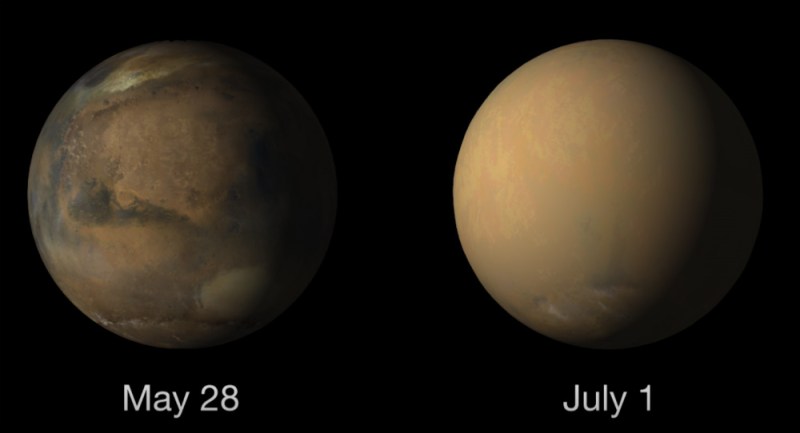 Unprecedented Event
NASA knows that Opportunity would have put itself into hibernation shortly after the storm started, sometime in the middle of June. This would be expected behavior, and normally once the storm cleared and the panels started receiving sunlight, the rover would resume normal operations. But at this point the rover has been in darkness for so long that NASA theorizes the batteries are at or near zero, meaning all systems have completely shut down.
This complicates matters, but still doesn't mean Opportunity is unrecoverable. Eventually, enough sunlight should hit the panels that the system will power itself back up. But the time spent with no power will have caused the onboard clock to reset. If this happens, the rover will attempt to use the Martian sunrise and sunset to get a basic sense of time. The reality of this scenario is that the scheduled transmissions from Opportunity won't be happening when NASA expects them. It will take very careful observations with the Deep Space Network to try to pick up a transmission from Opportunity if NASA doesn't know when it's going to happen.
Even worse, after enough time has passed without contact from Earth, the rover will begin doubting itself. Eventually an "uploss" fault will be registered, which will trigger Opportunity to begin going through diagnostics of its communication systems and attempt to use alternate modes of transmission. This will make it even harder to receive the rover's call home, as NASA won't know when or even how it will be made.
An Uncertain Future
Unless its been literally buried during the storm, NASA is confident that Opportunity will wake up once light levels have returned to their seasonal normal. Receiving its signal may prove difficult, but with the agency's resources on Earth and in Mars orbit, it's not necessarily a mission-ending challenge. Granted this is about as close to a worst case as things can get, but that's never stopped NASA before.
Though even if everything goes right, and NASA is able to reestablish two-way communication with Opportunity, the rover may have received a fatal blow. There is growing concern that such an unprecedented deep discharge combined with the frigid temperatures during the storm may have had a negative effect on the rover's lithium-ion batteries. If the capacity of the battery banks have been diminished, they may no longer be able to run mission critical systems. There's especially concern about running the rover's onboard heaters during the upcoming Martian winter.
Unmitigated Success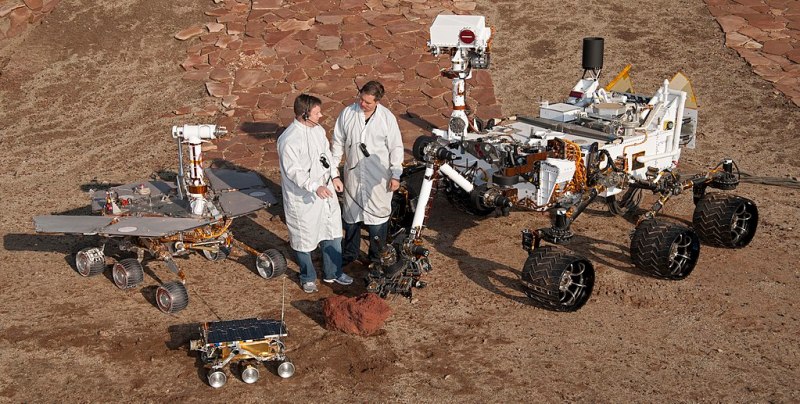 Opportunity is currently the longest running Mars rover, outlasting its original mission lifetime nearly 60 times over. Even if it never wakes up, or if it only returns to a partially functional state, the mission will still go down in history as one of the most successful interplanetary explorations ever conducted. In that light, the potential loss of Opportunity should not be thought of as a disappointment. If anything, the fact that Mars had to throw everything it had at the veteran rover to knock it out of commission is perhaps a fitting retirement.
In any event, science will continue on the surface of Mars. The larger and more modern Curiosity rover uses an evolved version of the RTG technology that powered the Viking landers, and as such has been able to work through the storm. Before the end of the year it will be joined by the InSight lander, and depending on who you believe, we might have boots on the ground within a decade. It's a very exciting time for Mars exploration, and no matter what happens, Opportunity will forever be remembered as an important milestone on humanity's journey to the Red Planet.