Everyone knows that space is an incredibly inhospitable place, but the surface of Mars isn't a whole lot better. It's a dim, cold, and dry world, with a wisp of an atmosphere that provides less than 1% of Earth's barometric pressure. As the planet's core no longer provides it with a magnetosphere, cosmic rays and intense solar flares bathe the surface in radiation. Human life on the surface without adequate environmental shielding is impossible, and as NASA's fleet of rovers can attest, robotic visitors to the planet aren't completely immune to the planet's challenges.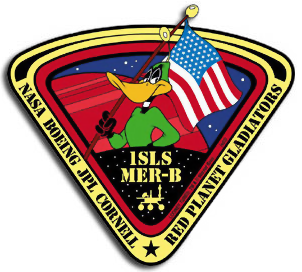 As a planet-wide dust storm finally begins to settle, NASA is desperately trying to find out if the Red Planet has claimed yet another victim. The agency hasn't heard from the Opportunity rover, which landed on Mars in 2004, since before the storm started on June 10th; and with each passing day the chances of reestablishing contact are diminished. While they haven't completely given up hope, there's no question this is the greatest threat the go-kart sized rover has faced in the nearly 15 years it has spent on the surface.
Opportunity was designed with several autonomous fail-safe systems that should have activated during the storm, protecting the rover as much as possible. But even with these systems in place, its twin Spirit succumbed to similar conditions in 2010. Will Opportunity make it through this latest challenge? Or has this global weather event brought the long-running mission to a dramatic close?
Continue reading "Martian Dust Storm May Spell Doom For Rover" →