STL files are everywhere. When there's something to 3D print, it's probably going to be an STL. Which, as long as the model is good just as it is, is no trouble at all. But sooner or later there will be a model that isn't quite right in some way and suddenly project progress hits a snag.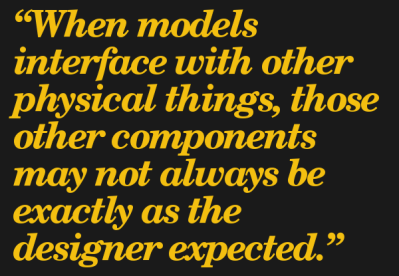 When models interface with other physical things, those other components may not always be exactly as the designer expected. Being mindful about such potential inconsistencies during the design phase can help prevent problems, but it's not always avoidable. The reason it's a problem is because an STL file represents a solid model as a finished unit; it is not really intended to be rolled back into CAD programs for additional design changes.
STL files can be edited, but just like re-modeling a component from scratch, it can be a tricky process for those who don't live and breathe this stuff. I'll describe a few common issues related to STLs that can hold up getting that new project together, along with ways to deal with them. Thanks to 3D printing becoming much more commonplace, basic tools are within reach of even the least CAD-aware among us.
Continue reading "3D Printering: When An STL File Is Not Quite Right" →