When Astra's diminutive Rocket 3.3 lifted off from its pad at the Cape Canaveral Space Force Station on June 12th, everything seemed to be going well. In fact, the mission was progressing exactly to plan right up until the end — the booster's second stage Aether engine appeared to be operating normally until it abruptly shut down roughly a minute ahead of schedule. Unfortunately, orbital mechanics are nothing if not exacting, and an engine burn that ends a minute early might as well never have happened at all.
According to the telemetry values shown on-screen during the live coverage of the launch, the booster's upper stage topped out at a velocity of 6.573 kilometers per second, well short of the 7.8 km/s required to attain a stable low Earth orbit. While the video feed was cut as soon as it was clear something had gone wrong, the rigid physics of spaceflight means there's little question about the sequence of events that followed. Without the necessary energy to stay in orbit, the upper stage of the rocket would have been left in a sub-orbital trajectory, eventually reentering the atmosphere and burning up a few thousand kilometers downrange from where it started.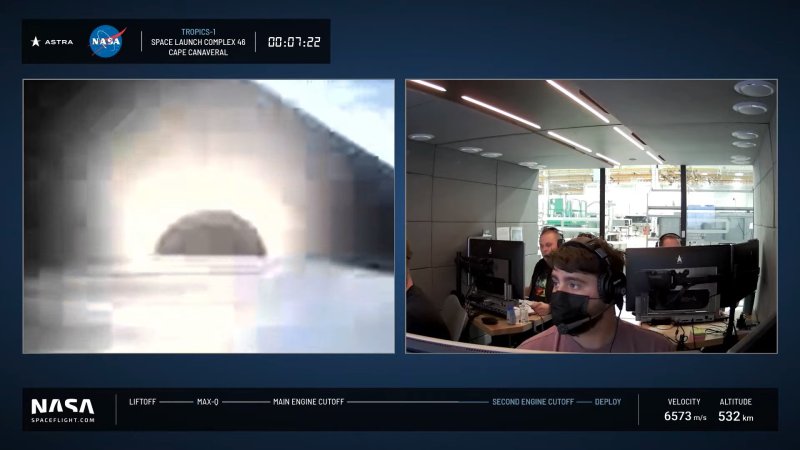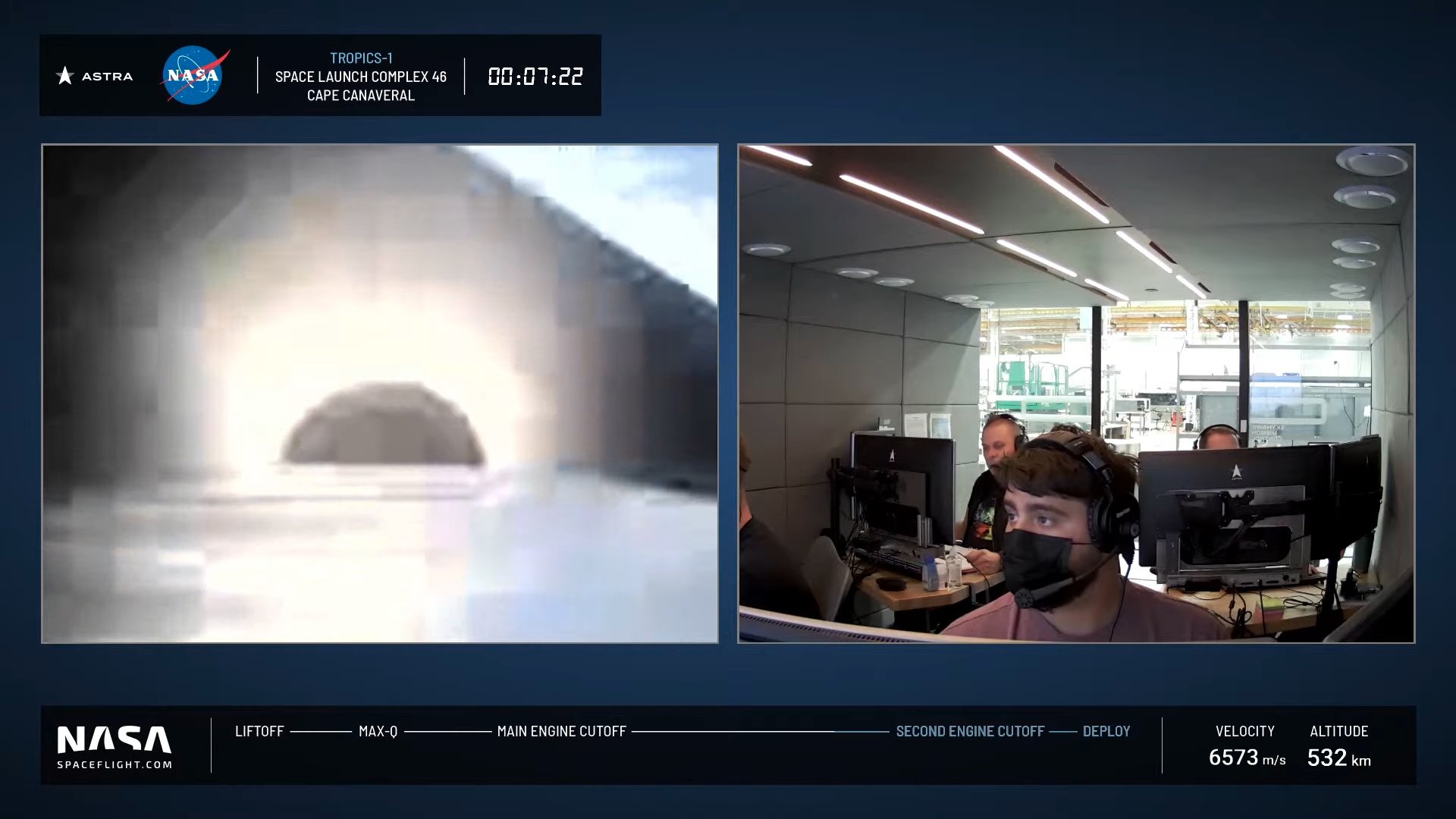 Of course, it's no secret that spaceflight is difficult. Doubly so for startup that only has a few successful flights under their belt. There's no doubt that Astra will determine why their engine shutdown early and make whatever changes are necessary to ensure it doesn't happen again, and if their history is any indication, they're likely to be flying again in short order. Designed for a Defense Advanced Research Projects Agency (DARPA) competition that sought to spur the development of cheap and small rockets capable of launching payloads on short notice, Astra's family of rockets have already demonstrated unusually high operational agility.
Astra, and the Rocket 3.3 design, will live to fly again. But what of the payload the booster was due to put into orbit? That's a bit more complicated. This was the first of three flights that were planned to assemble a constellation of small CubeSats as part of NASA's TROPICS mission. The space agency has already released a statement saying the mission can still achieve its scientific goals, albeit with reduced coverage, assuming the remaining satellites safely reach orbit. But should one of the next launches fail, both of which are currently scheduled to fly on Astra's rockets, it seems unlikely the TROPICS program will be able to achieve its primary goal.
So what exactly is TROPICS, and why has NASA pinned its success on the ability for a small and relatively immature launch vehicle to make multiple flights with their hardware onboard? Let's take a look.
Continue reading "NASA Mission Off To Rough Start After Astra Failure" →