We've all heard it said, and it bears repeating: getting to space is hard. But it actually gets even harder the smaller your booster is. That's because the structure, engines, avionics, and useful payload of a rocket only make up a tiny portion of its liftoff mass, while the rest is dedicated to the propellant it must expend to reach orbital velocity. That's why a Falcon 9 tipping the scales at 549,054 kilograms (1,207,920 pounds) can only loft a payload of 22,800 kg (50,265 lb) — roughly 4% of its takeoff weight.
As you might imagine, there's a lower limit where there simply isn't enough mass in the equation for the hardware necessary to build a fully functional rocket. But where is that limit? That's precisely what aerospace newcomer Astra is trying to find out. Their Rocket 3 is among the smallest orbital boosters to ever fly, closer in size and mass to the German V2 of World War II than the towering vehicles being built by SpaceX or Blue Origin. Even the Rocket Lab Electron, itself an exceptionally svelte rocket, is considerably larger.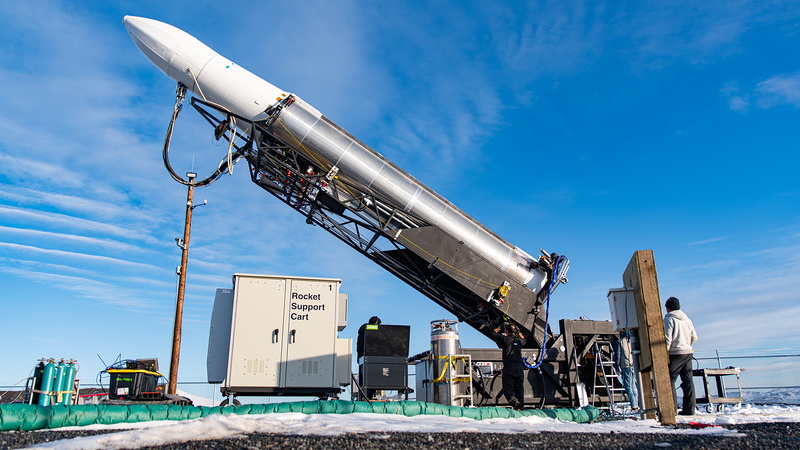 The reason they're trying to build such a small rocket is of course very simple: smaller means cheaper. Assuming you've got a payload light and compact enough to fit on their launcher, Astra says they can put it into orbit for roughly $2.5 million USD; less than half the cost of a dedicated flight aboard Rocket Lab's Electron, and competitive with SpaceX's "rideshare" program. Such a low ticket price would have been unfathomable a decade ago, and promises to shake up an already highly competitive commercial launch market. But naturally, Astra has to get the thing flying reliably before we can celebrate this new spaceflight milestone.
Their latest mission ended in a total loss of the vehicle and payload when the upper stage tumbled out of control roughly three minutes after an otherwise perfect liftoff from Cape Canaveral Space Force Station in Florida. Such issues aren't uncommon for a new orbital booster, and few rockets in history have entered regular service without a lost payload or two on the books. But this failure, broadcast live over the Internet, was something quite unusual: because of the unconventional design of Astra's diminutive rocket, the upper stage appeared to get stuck inside the booster after the payload fairing failed to open fully.
Continue reading "Astra's Frugal Design Leads To Latest Unusual Failure" →