Poke around enough on AliExpress, Alibaba, and especially Taobao—the Chinese facing site that's increasingly being used by Westerners to find hard to source parts—and you'll come across some interesting things. The Long-CZ J8 is one of those, it's 2.67 inch long and weighs just 0.63 ounces, and it's built in the form factor of a Bluetooth headset.
A couple of months ago Cory Doctorow highlighted this tiny phone, he'd picked up on it because of the marketing. The lozenge-shaped phone was being explicitly marketed that it could "beat the boss". The boss in question here being the B.O.S.S chair—a scanning technology that has been widely deployed across prisons in the U.K. in an attempt to put a halt to smuggling of mobile phones to inmates.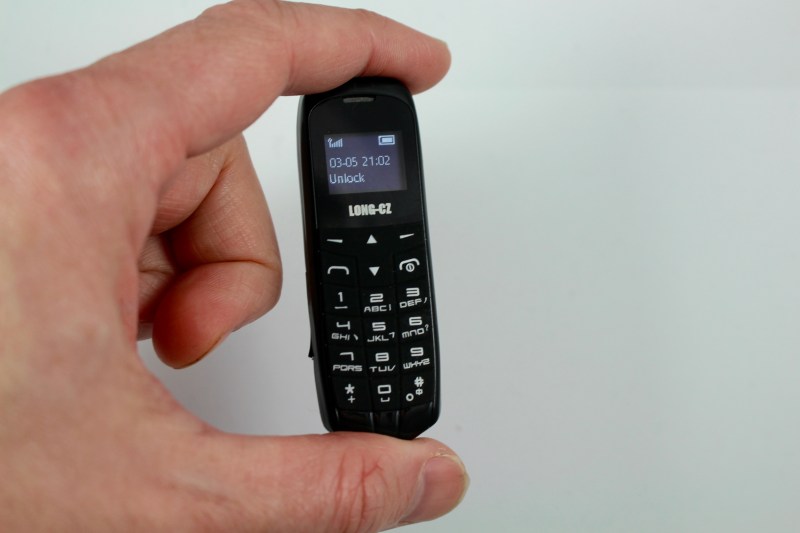 I wasn't particularly interested in whether it could make it through a body scanner, or the built-in voice changer which was another clue as to the target market for the phone. However just the size of the thing was intriguing enough that I thought I'd pick one up and take a look inside. So I ordered one from Amazon.