[Bunnie Huang] and [Edward Snowden] have teamed up to publish a paper exploring the possibility of introspection on the iPhone.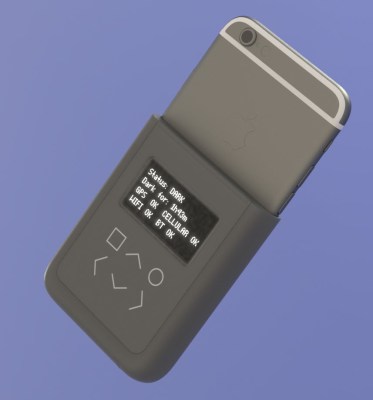 The idea is that phones are increasingly complex and potentially vulnerable to all kinds of digital surveillance. Even airplane mode is insufficient for knowing that your phone isn't somehow transmitting information. The paper looks at the various radios on the iPhone, going so far as opening up the device and reading signals at each of the chips for cell, WiFi, Bluetooth, GPS, and NFC to determine whether the chip itself is doing anything, regardless of what the screen says. This introspection can then be used to be confident that the phone is not communicating when it shouldn't be.
The paper goes on to propose a device that they will prototype in the coming year which uses an FPC that goes into the phone through the SIM card port. It would contain a battery, display, buttons, multiple SIM cards, and an FPGA to monitor the various buses and chips and report on activity.
Significant hacking of an iPhone will still be required, but the idea is to increase transparency and be certain that your device is only doing what you want it to.