We cover all manner of stories here at Hackaday, including awesome hardware hacks, the latest trends and inventions, and in-depth guides to fascinating technologies. We also cover a few news stories from the wider world outside our community, usually when they have some knock-on effect that has an impact on us. Recently this last category of stories has included laws which present a threat to online encryption and privacy in the UK and in the European Union, for example. They're not the most joyful of news, but it's vital for everyone with an interest in online matters to be informed about them.
A Long And Inglorious History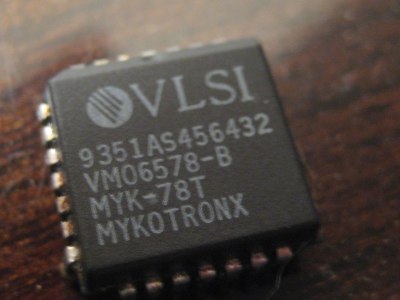 Those of us who have followed the world of technology will know that badly thought out laws with a negative impact on technology have a long and inglorious history. Some like the infamous backdoored Clipper chip encryption device die an inglorious death as industry or the public succeed in making them irrelevant, but others such as the Digital Millennium Copyright Act or DMCA live on for decades and present an ongoing malign influence. Most recently our ongoing coverage of dubious drone stories included a hefty dose of equally dubious action from lawmakers.
When considering these pieces of legislation it's easy to characterise the politicians who advance them as gullible idiots easily swayed by any commercial lobbyist with a fistful of cash. But the reality is far more nuanced, while some of them may well be tempted by those lobbyists  they are in most cases neither gullible nor foolish. Instead they are better characterised as clueless on technical issues, and thus easily swayed by received opinion rather than by technological reality. If there's a fault in the system it's that the essential feedback which provides the checks and balances is missing, and oddly while sitting here writing this story, the responsibility for this comes close to home. The solution doesn't lie in changing the politicians, but in changing how they are treated by journalists. Continue reading "The Case For A Technology Aware Lobby Correspondent" →