Whether it's distance, pandemics, or both that separate you from your elderly loved ones, what's the best idea for communicating with them so they don't suffer from loneliness on top of issues like dementia? We'd say it's probably something like [Stefan Baur]'s Grannophone.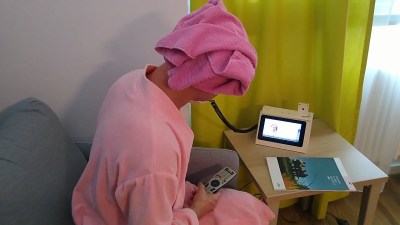 Back in late 2020, a Twitter user named [Nitek] asked the Internet what could be done in the way of a grandma-friendly video-conferencing solution, provided Grandma has a TV and a broadband internet connection. At first, [Stefan] was like, just get her an old iPad and FaceTime with her. But the question got him thinking. And prototyping.
Grannophones are essentially Linux machines with a video-capable SIP client connected over a VPN for privacy reasons. In simple mode, picking up the handset of one Grannophone will call the other, but more complicated configurations are possible. We particularly like that replacing the handset automatically obscures the camera. That's a nice touch.
At this point, the Grannophone is a work in progress. The idea is that they be extremely easy to build at the kitchen table, like on the order of disposable Swedish furniture. If you can contribute to the project, please do. Be sure to check out the demonstration video after the break.
On the other hand, if Granny is 1337, you could always video-conference in terminal.